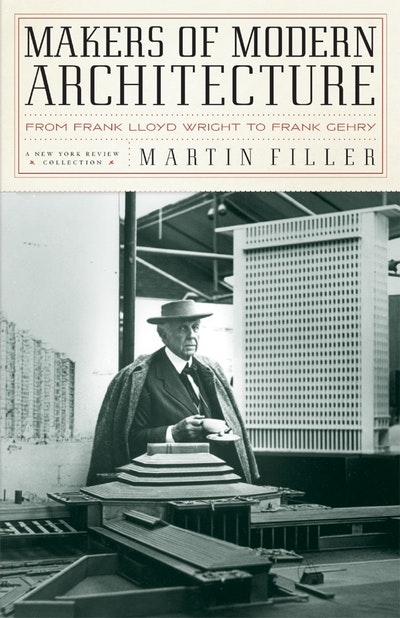 Published:

1 August 2007

ISBN:

9781590172278

Imprint:

NY Review Books

Format:

Hardback

RRP:

$59.99
Makers Of Modern Architecture
---
---
From Fallingwater to Guggenheim Bilbao, from Beaubourg to the Getty Center, from Potsdamer Platz to Ground Zero, a critical introduction to modern architecture's greatest figures
How did modern architecture emerge and evolve? Martin Filler traces its development through fascinating profiles of the lives and ideas and accomplishments, the triumphs and struggles and failures of the architects who made the twentieth century's most important contributions to the art of building.
Among those Filler discusses are Louis Sullivan, who aimed at a genuinely American architecture that would mirror the nation's democratic values, and Frank Lloyd Wright, who insisted that his buildings be unified from the largest to the smallest detail. Le Corbusier reconceived architecture more thoroughly than anyone since Palladio, and Ludwig Mies van der Rohe's International Style refined it to its essentials. Alvar Aalto, Philip Johnson, and Charles and Ray Eames became dissatisfied with the limitations of minimalism and sought ways of expanding the possibilities of building and design. In recent years Renzo Piano's high-tech modernism, Robert Venturi and Denise Scott Brown's postmodernism, Frank Gehry's radical new sense of architectural order, and Santiago Calatrava's bird-like structures have resulted in some of the most famous and controversial projects of our time.
Through the remarkable stories of their lives and his incisive judgments about their works, Martin Filler describes how these modern architects have transformed our sense of buildings, interiors, and the urban environment.
Published:

1 August 2007

ISBN:

9781590172278

Imprint:

NY Review Books

Format:

Hardback

RRP:

$59.99