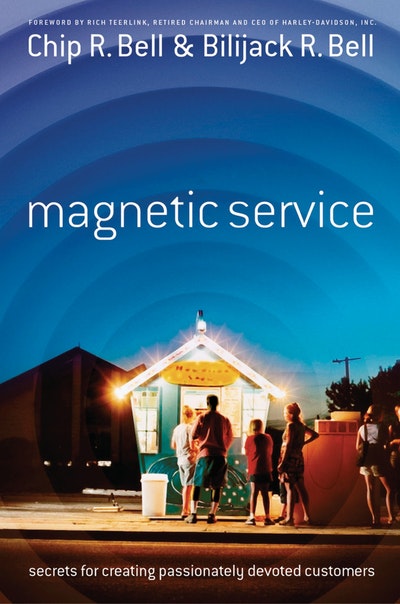 Published:

1 January 2018

ISBN:

9781576753750

Imprint:

Berrett-Koehler

Format:

Trade Paperback

Pages:

192

RRP:

$34.99
Magnetic Service
---
---
Partnerships are fast becoming the primary structure of contemporary business, as organizations partner with vendors, unions, customers, and even competitors to take advantage of short-term market opportunities, leverage intellectual capital, and create more flexible and innovative enterprises. Even more important are our everyday partnerships—with the person in the cubicle down the aisle, the department down the hall, or the supplier across town.
In this important guide, authors Chip Bell and Heather Shea tell you how to create and maintain truly great partnerships. Using examples drawn from the world of business and the world of dance to illustrate the principles and practices of great partnering, they lead you step-by-step from deciding if partnership is right for you to celebrating the end of a successful partnership.
Dance Lessons is the first book to fully explore the interpersonal side of partnerships, which is more often than not what causes partnerships to falter or fail—or to flourish and excel. It is a wise yet practical guide to the inner workings of great partnerships, revealing exactly how the champions choreograph their partnership dances for consistently great performances.
Published:

1 January 2018

ISBN:

9781576753750

Imprint:

Berrett-Koehler

Format:

Trade Paperback

Pages:

192

RRP:

$34.99
Praise for Magnetic Service
"Successful partnerships are not built on deals and contracts. They work because of the heart and soul of the relationships. Dance Lessons is a terrific instruction guide for making all your partnerships successful." —J. W. Marriott, Jr., Chairman and CEO, Marriott International, Inc. "Winning football, a crowd-pleasing dance, and great partnerships share many of the same secrets. Dance Lessons is a must-read for anyone wanting a championship partnership." —Joe Theismann, former Quarterback for the Super Bowl Champion Washington Redskins "Partnership! It's what makes marriages, friendships, and businesses work. Always has... always will. As long-time life and business partners, we found Dance Lessons confirming, compelling, and cutting edge." —Marjorie and Ken Blanchard, Co-Founders, Blanchard Training & Development "Dance Lessons is a concise and practical guide to building personal and business relationships that are as fun and profitable as Rogers and Astaire." —Larry Wilson, Founder, Pecos River Learning, and author of Stop Selling, Start Partnering!