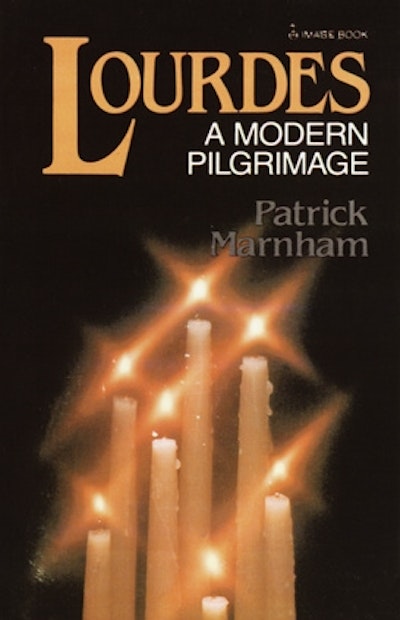 Published:

15 August 2014

ISBN:

9780385182522

Imprint:

Christian/Forum

Format:

Trade Paperback

Pages:

272

RRP:

$29.99
Lourdes
---
---
The most popular pilgrimage site in the world
That is Lourdes, a small town in the French Pyrenees, where in 1858 Our Lady appeared to the young peasant girl Bernadette Soubirous. Curiosity and fascination grew steadily, a shrine was erected at the grotto where Bernadette experienced these visions, and Lourdes became a worldwide attraction. Today, more than 4 million people visit the shrine each year. Many come out of desperate hope; and countless "miracles" and healings have been claimed by visitors during the past century.
What is behind the phenomenal growth of Lourdes? Who are the pilgrims who visit Lourdes in such record numbers? What really happens there? Patrick Marnham had asked himself these very questions many times. Finally, in search of some answers, he joined a pilgrimage from England to Lourdes and his revelations are at once astounding and absorbing. LOURDES: A MODERN PILGRIMAGE is an objective account -- based on his own experience -- of both sides of Lourdes: the town of high prices and low commercialism; and the other Lourdes, the domain of Our Lady, where the tourist industry gives way to Christian prayer and fellowship. He tells what it is like to go on a pilgrimage and how the famous miracle cures and authenticated. He sees both horrors and wonders there, as well as mysteries of faith at work in an age of doubt.
For anyone who has been there, or for anyone planning to travel there someday, this book offers a fascinating overview of the paradox that is Lourdes.
Published:

15 August 2014

ISBN:

9780385182522

Imprint:

Christian/Forum

Format:

Trade Paperback

Pages:

272

RRP:

$29.99