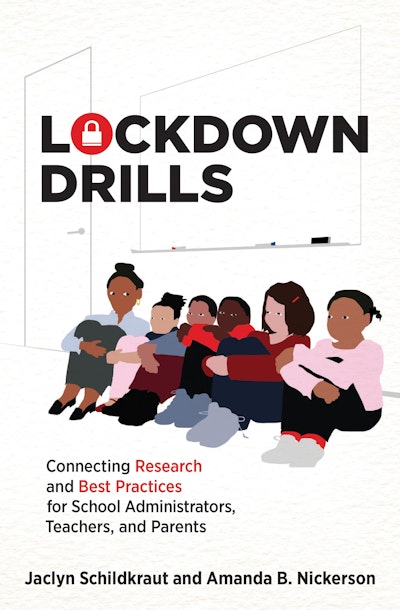 Published:

18 October 2022

ISBN:

9780262544160

Imprint:

MIT Press Academic

Format:

Paperback

Pages:

200

RRP:

$49.99
Lockdown Drills
Connecting Research and Best Practices for School Administrators, Teachers, and Parents
---
---
A comprehensive resource on what lockdown drills are, why they are necessary, and how best to conduct them.
The first book to offer a comprehensive examination of lockdown drills in K–12 schools, Lockdown Drills balances research findings with practical applications and implications. Schildkraut and Nickerson, school safety experts with complementary backgrounds in criminology and school psychology, review the historical precedents for lockdown drills, distinguish school lockdowns from other emergency procedures (such as active shooter drills), explain why they are conducted, present evidence-based research on their effectiveness, and describe how to conduct them according to best practices. Proponents of lockdown drills as a life-saving necessity, the authors help to bring much-needed standardization to how these drills are studied and conducted.
The authors present common arguments for and against the inclusion of lockdown drills in emergency preparedness efforts, balancing their discussion of the perceptions and psychological impacts of lockdown drills with scholarly research on the extent to which lockdown drills improve how effectively individuals respond to a potential threat. Placing lockdown drills in the larger context of school safety and preparedness, they examine the broader implications for policymakers. Finally, they emphasize that drills, of which lockdowns are only one type, are just a part of the complex school safety puzzle. Ensuring that schools are safe places for students and educators begins long before a crisis occurs and continues through the days, weeks, and years of recovery following a crisis.
Published:

18 October 2022

ISBN:

9780262544160

Imprint:

MIT Press Academic

Format:

Paperback

Pages:

200

RRP:

$49.99