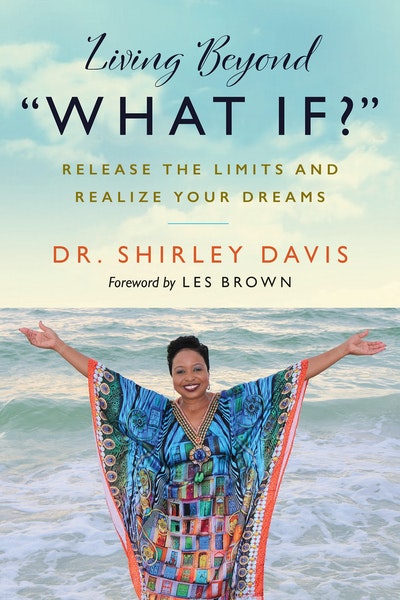 Published:

2 November 2021

ISBN:

9781523093267

Imprint:

Berrett-Koehler

Format:

Paperback

Pages:

168

RRP:

$29.99
Living Beyond "What If?"
Release the Limits and Realize Your Dreams
---
---
Free yourself from self-limiting thoughts and fears. Dr. Shirley Davis lays out a blueprint for finding your life's purpose and living your dreams.
We all dream. We all imagine. And we all have our vision of the good life. But why is it that 90 percent of people admit they are not living the life they've always dreamed of or imagined? What keeps us comfortable with the status quo and unable to get beyond "what if"?
In this book Dr. Shirley Davis addresses these and other questions by taking the reader on a personal journey of self-discovery, a search for significance, and an examination of the self-imposed limitations and excuses that keep us from living our dreams and performing at our best. Dr. Davis guides you through the steps she took to attack and defeat procrastination and present-bias syndrome--the mindset that causes us to focus on the here and now and overvalue immediate rewards at the expense of long-term goals and benefits. She also helps you overcome paralyzing fears that keep your dreams on pause and inspires confidence in you to jump first and grow your wings on the way down.
Published:

2 November 2021

ISBN:

9781523093267

Imprint:

Berrett-Koehler

Format:

Paperback

Pages:

168

RRP:

$29.99