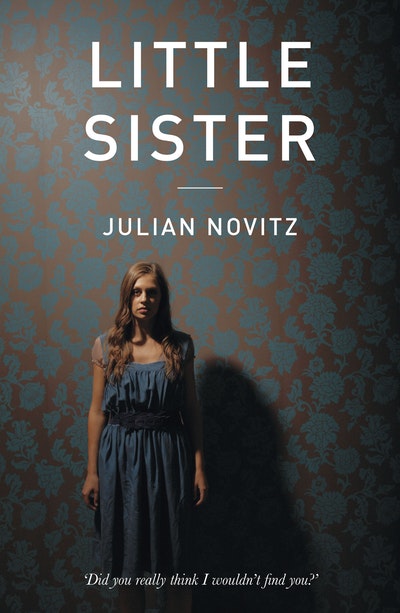 Published:

4 May 2012

ISBN:

9781869798222

Imprint:

RHNZ Adult ebooks

Format:

EBook

Pages:

256
Little Sister
---
---
A noir novel, creepy and compelling
A noir novel, creepy and compelling
At 11.06 pm, on 6 September 2001, eighteen year old Shane stands near the house of his girlfriend's father, staring at the hilt of a sword stabbed into the ground. The next morning, his best friend Will is sitting in a police station, trying to explain the tangled relationship between him, Shane, and Shane's girlfriend Eileen. Ten years later, Eileen is living in a distant city under an assumed name. As she faces the tenth anniversary of the murder that re-defined her life, she is confronted by a young woman who claims to be the little sister that Eileen abandoned, all those years ago . . .
And, on the morning of 7 September 2001, a failed teacher and father wakes up on his couch, unaware of what has transpired the night before and that he alone holds the key to these past and future events.
How much do we know about the people closest to us? How much do we know about ourselves? Clever, creepy and compelling, Little Sister explores ideas of absent fathers, motivation and identity, while building to an unexpected climax.
Published:

4 May 2012

ISBN:

9781869798222

Imprint:

RHNZ Adult ebooks

Format:

EBook

Pages:

256
"It is Novitz's sure sense of perspective which stakes him out as a writer worthy of serious consideration" "definitely one to watch"

Michael Larsen, The Dominion Post
Little Sister is a bold and precise book by a novelist on the ascent and it's sure to garner him more accolades. With taut control and a subtle and precise ear, Novitz knows when to reveal detail and when to be restrained. He reels the reader in with controlled craft. Then he turns everything over, making the novel something that will resonate long after the final page.

Sean Monaghan, Weekend Press, Christchurch
Novitz handles his multiple narrators with aplomb, each account convincing in its own right, and each progressively layering together to bring out both disparities and important parallels: parents and parental substitutes; abuse and neglect in their many forms; nihilism; identity; falsehoods; and fictions that won't lie down easily. Occasional nods to TS Eliot (particularly to Murder in the Cathedral, with its own overtones of violence and self-justification) add their own resonances to the deliciously rich atmosphere of unease. Although it may take time and care in reading to get the full impact of the final pieces falling into place, it isn't hard to accustom oneself to taking things slowly when the tension is so expertly and satisfyingly drawn out. That's the mark of a fine psychological thriller, a standard Little Sister easily meets and surpasses.

Sam Finnemore, NZ Listener
The way in which Novtiz raises and defeats expectations . . . is masterful. At a time when contemporary fiction is bdeveilled by a cautious gentility, Novitz, by taking a few chances and great care, produces something that, with its gloomy, bleak tone, stands out from most of the pack.

Paul Little, North & South
There is a creepy feel to this book, a tension which kept me up late . . . I found myself thinking about this book at odd times during the day, pondering its multiple layers, wondering where it was taking me.

Bridget Schaumann, D Scene, Dunedin
. . . this novel was a definite page-turner for me . . . Highly recommended.

Naida Mulligan, Southland Times