Romance books to devour these holidays.
We all have our favourite romantic Christmas movie – Love Actually, The Holiday, and even The Holidate. 
Love has become such a big part of the magic of Christmas (yes, we blame Netflix), and the season inspires us to take risks and maybe even confess our true feelings for that special someone in our life. 
If you've already exhausted the array of romantic Christmas movies on the streaming sites, we've got you covered with a list of books that will also give you the warm and fuzzies these holidays.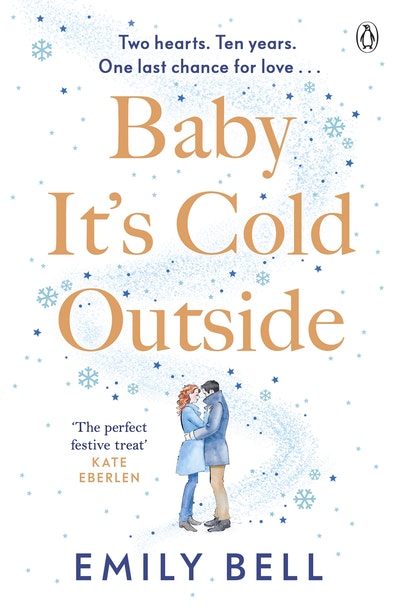 Baby It's Cold Outside
Ten years ago Norah and Andrew promised to meet on Christmas Eve if they're still single. Now the time has come, but will Andrew be waiting there for her?
Read more
Norah Jones is known for two things, sharing a name with a famous musician and always being single.
After another year of heartbreak Norah fears spending Christmas alone. Before she remembers Andrew, who she fell for ten years earlier.
Fate pulled them apart, but not before they made a promise: If they're both still single on Christmas Eve 2019 they must stand under the clock at Bewley's Café on Grafton Street, Dublin. So that's where Norah decides to go. To Dublin. To that clock. And, hopefully, to Andrew.
But it wouldn't be Christmas without a few surprises. 
Laurie is pretty sure love at first sight doesn't exist. After all, life isn't a scene from the movies, is it?
But then, through a misted-up bus window one snowy December day, she sees a man who she knows instantly is the one. Their eyes meet, there's a moment of pure magic...and then her bus drives away.
Laurie thinks she'll never see the boy from the bus again. But at their Christmas party a year later, her best friend Sarah introduces her to the new love of her life. Who is, of course, the boy from the bus.
Determined to let him go, Laurie gets on with her life. But what if fate has other plans?
Following Laurie, Sarah and Jack through ten years of love, heartbreak and friendship, One Day in December is a joyous, heartwarming and immensely moving love story that you'll want to escape into forever.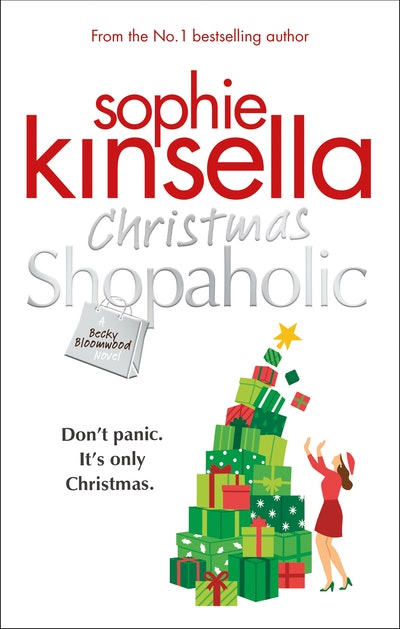 Christmas Shopaholic
Number One bestseller Sophie Kinsella's first ever Christmas novel: it was the bestselling Christmas hardback of 2019, now destined to be a huge bestseller in paperback.
Read more
Becky Brandon (née Bloomwood) adores Christmas. It's always the same – Mum and Dad hosting, carols playing, Mum pretending she made the Christmas pudding, and the next-door neighbours coming round for sherry in their terrible festive jumpers.
And now it's even easier with online bargain-shopping sites – if you spend enough you even get free delivery. Sorted!
But this year looks set to be different. Unable to resist the draw of craft beer and smashed avocado, Becky's parents are moving to ultra-trendy Shoreditch and have asked Becky if she'll host Christmas this year. What could possibly go wrong?
When Finley Brown returned to her hometown of Christmas, Oklahoma, from boarding school, she expected to find it just as she left it.
Christmas hasn't changed much in her sixteen years. But instead she returns to find that her best friend is dating her ex-boyfriend, her parents have separated, and her archnemesis got a job working at her grandmother's inn. And she certainly didn't expect to find the boy she may or may not have tricked into believing that Christmas was an idyllic holiday paradise on her grandmother's doorstep.
It's up to Finley to make sure he gets the Christmas he was promised. This is Finley's Christmas. It's about home and family and friends and finding her place, and along the way she also finds the best Christmas present of all: love.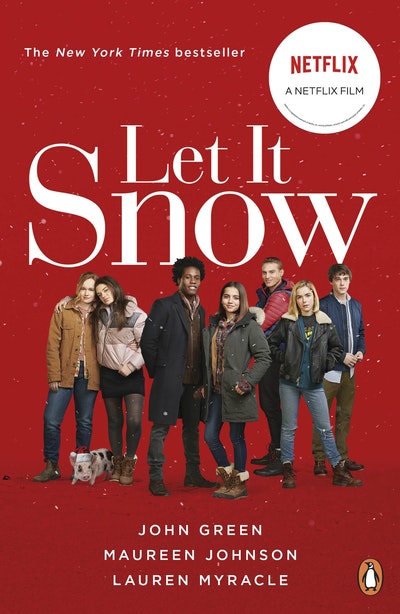 Let It Snow
Three holiday romances by three bestselling authors, including John Green, author of The Fault in Our Stars. Now a major movie from Netflix.
Read more
It's Christmas Eve and the worst blizzard for fifty years has blanketed Gracetown. But as well as snowflakes, love is in the air – and appearing in the most unexpected ways . . .
Who'd have thought a freezing hike from a stranded train would end with a delicious kiss from a charming stranger? Or that a trip to the Waffle House through four feet of snow could lead to romance with an old friend? Or that the path to true love begins with a painfully early morning shift at Starbucks?
Touching, hilarious and filled with festive cheer, the magic of the holiday season shines on these three interconnected tales of love, romance and breathtaking kisses.
Lila Santos is ready for her last winter break of high school. The snow in her small town of Holly, New York, is plentiful, the mood is as cosy as a fuzzy Christmas sweater, and she's earning extra cash working at the local inn – AKA the setting of the greatest film of all time, Holiday by the Lake – while moonlighting as an anonymous book blogger.
But her perfect holiday plans crash to a halt when her boss's frustratingly cute nephew, Teddy Rivera, becomes her coworker. Lila is type A; Teddy is type "Anything but Lila's Way," and the two of them can't stop butting heads over tangled icicle lights and messy gift shop merch. But when they accidentally switch phones one afternoon, they realise they've both been hiding things from each other. Will their secrets – and an unexpected snowstorm – bring these rivals together?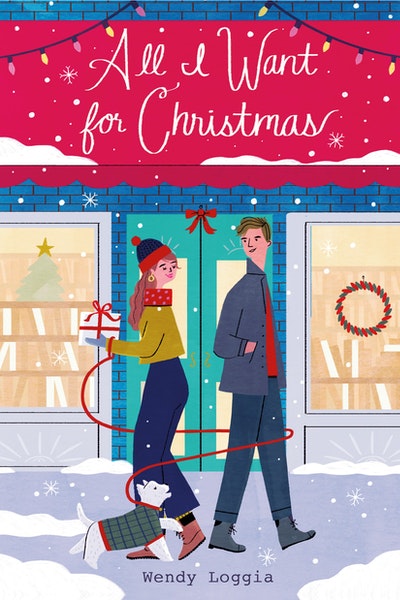 All I Want for Christmas
A holiday rom com about a girl who wishes for just one thing from Santa this year: love. A pitch perfect paperback original romance filled with Christmas-time magic.
Read more
A sweet Christmas romance about a girl with one wish: to kiss someone under the mistletoe. The holiday escape you need!
Bailey Briggs is counting down the days to Christmas, but all she really wants this year is the one thing she doesn't have: someone special to kiss under the mistletoe. And she's 100 percent certain that someone isn't Jacob Marley – athlete, player, and of questionable taste in girlfriends – and that Charlie, the mysterious stranger with the British accent, is the romantic lead of her dreams. Is she right?
Niki Randhawa has always made practical decisions. Despite her love for music and art, she became an analyst for the stability. When she's laid off, Niki realizes that practical hasn't exactly paid off for her. So for the first time ever, she throws caution to the wind and books a last-minute flight for her friend Diya's wedding.
Niki arrives in India just in time to celebrate Diwali, the festival of lights, where she meets London musician Sameer Mukherji. Maybe it's the splendor of Mumbai or the magic of the holiday season, but Niki is immediately drawn to Sam. At the wedding, the champagne flows and their flirtatious banter makes it clear that the attraction is mutual.
When Niki and Sam join Diya, her husband and their friends on a group honeymoon, their connection grows deeper. Free-spirited Sam helps Niki get in touch with her passionate and creative side, and with her Indian roots. When she gets a new job offer back home, Niki must decide what she wants out of the next chapter of her life – to cling to the straight and narrow like always, or to take a leap of faith and live the kind of bold life the old Niki never would have dreamed of.
The delightful and entertaining new holiday novel from the legendary author of dozens of treasured romances!
This Christmas, visit the small town of Branding Iron, Texas, where it's time for the Cowboy Christmas Ball and one irritable sheriff is about to get in the spirit of the season…and find love along the way.
Discover romantic reads for Christmas