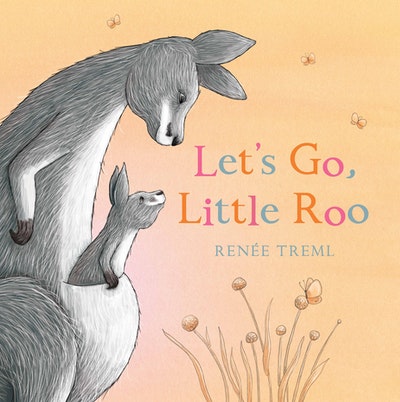 Published:

5 January 2021

ISBN:

9781760896751

Imprint:

Puffin

Format:

Hardback

Pages:

32

RRP:

$19.99
Let's Go, Little Roo!
---
---
Favourite Australian picture book creator Renée Treml is back with this gentle, comforting story of a shy kangaroo joey.
'Come along, Little Roo!' called Mummy. 'It's time to go.'

Deep down, Little Roo wants to play, but everything here is new and different . . . and a little bit scary. With Mummy by her side, will Little Roo be brave enough to venture out?
Art That Captures Your Heart

Favourite Australian picture book creator Renee Treml is back with a gentle story that's tailor-made for your bedtime ritual. Her warm, detailed scratchboard illustrations breathe life into a tender narrative that explores themes of courage, maternal love, and self-discovery.

A Tool for Dialogue

Let's Go, Little Roo isn't just a delightful read; it's also a resource. Many parents can relate to having a child who's a bit reserved or anxious about new experiences. Use this book as a stepping stone to discuss overcoming shyness and anxiety, paving the way for empowering conversations with your youngsters.

What Will Your Little Roo Learn?

* Courage Building: Learning to face fears head-on, just like Little Roo.
* Social Skills: Understanding the importance of making new friends.
* Emotional Intelligence: Recognising emotions and the role of a supportive figure.

A Bookshelf Essential

Let's Go, Little Roo offers both a compelling story and important life lessons. It's a must-have for nurturing your child's emotional and social growth.


Make it a part of your collection today.
Published:

5 January 2021

ISBN:

9781760896751

Imprint:

Puffin

Format:

Hardback

Pages:

32

RRP:

$19.99
Article
Article