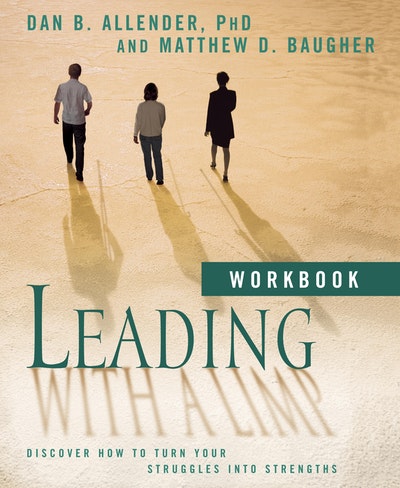 Published:

15 July 2009

ISBN:

9781578569533

Imprint:

Christian/Forum

Format:

Paperback

Pages:

160

RRP:

$24.99
Leading With A Limp Workbook
---
---
Discover How to Turn Your Struggles into Strengths
It's time to turn your weaknesses into your greatest strengths as a leader.
We've been taught that leaders will never achieve greatness unless they overcome their limitations and minimize their mistakes. But the biblical pattern is just the opposite: God chooses people who have major flaws and makes them effective leaders, not in spite of their weaknesses but because of them.
This workbook takes you from the frustration of feeling hampered by your limitations to a place of effective leadership, where God uses all of who you are in leading others. Based on the core principles from the book Leading With a Limp, this workbook will guide you to:
·Gain a clear understanding of why God has placed you in leadership
·Recognize how God is powerfully using the very things you consider to be your worst qualifications for leadership
·Overcome feelings of being stuck or defeated by your mistakes
·Practice authentic leadership, which compels others to follow you.
You will discover powerful and unexpected insights as you work through personal inventories, studies in biblical leadership, revealing discussion questions, and stories from contemporary leaders who gained effectiveness through authentic brokenness. With this workbook as a guide, you can turn what you once considered to be major liabilities into the greatest assets you possess as a leader.
The companion workbook to Leading With a Limp, by Dan B. Allender, PhD
Published:

15 July 2009

ISBN:

9781578569533

Imprint:

Christian/Forum

Format:

Paperback

Pages:

160

RRP:

$24.99