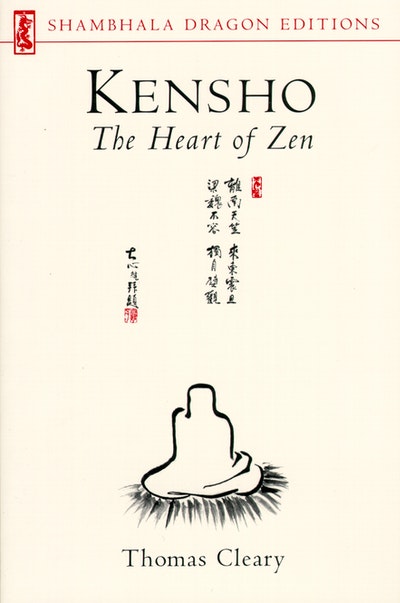 Published:

21 March 1997

ISBN:

9781570622694

Imprint:

Shambhala

Format:

Trade Paperback

Pages:

132

RRP:

$32.99
Kensho
---
---
Kensho is the transformative glimpse of the true nature of all things. It is an experience so crucial in Zen practice that it is sometimes compared to finding an inexhaustible treasure because it reveals the potential that exists in each moment for pure awareness free from the projections of the ego. Among the traditional Zen works are a number of important texts focusing on the profound subtleties of this essential Zen awakening and the methods used in its realization. The selections here are taken from:
   •  Straightforward Explanation of the True Mind, by Korean Zen teacher Chinul (1158-1210), which provides the contextual balance needed to understand kensho by relating it to the broader teachings of the Buddhist scriptures and treatises.
   •  Several works by Japanese Zen master Hakuin (1786-1769), whose teachings emphasize the techniques used in the cultivation and application of kensho and the importance of going beyond the experience itself to apply Zen insight to the full range of human endeavors.
   •  The Book of Ease, a Chinese koan collection from the twelfth and thirteenth centuries, with commentary showing the practical dimension of classical koan practice.

The translator provides extensive introductory notes and detailed commentary on each of the selections to help the reader understand the inner meaning of this essential experience of Zen.
Published:

21 March 1997

ISBN:

9781570622694

Imprint:

Shambhala

Format:

Trade Paperback

Pages:

132

RRP:

$32.99