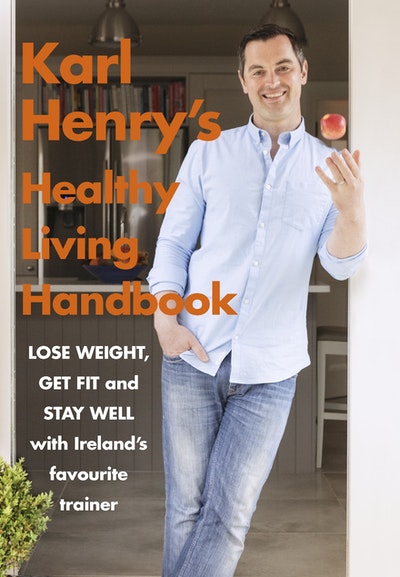 Published:

15 March 2018

ISBN:

9780241981863

Imprint:

Penguin eBooks

Format:

EBook

Pages:

288
Karl Henry's Healthy Living Handbook
Ireland's favourite trainer helps you to lose weight, get fit and stay well
---
---
An inspiring and practical guide to losing weight and improving well-being
Would you like to be trimmer, fitter and healthier, but do not know where to start? After all, there is so much conflicting advice.
Or do you go on diets and fitness drives all the time, but can't stick with anything?
Karl Henry has been working with people like you for nearly twenty years. He has seen it all, heard it all and knows the secret of making lasting change.
The secret is that there is no secret! Getting trimmer, fitter and healthier is not about the latest 'revolutionary' new diet or fitness regime. It's about simplicity and balance and developing habits and routines that are realistic, affordable and sustainable for you.
Karl's Healthy Living Handbook leads you through each aspect of health - food, movement, lifestyle - and is full of practical advice, including delicious fool-proof recipes and easy exercise routines that you can do at home. It will help you make changes that will add up to permanently improved well-being.
No matter what your starting point, everything in Karl's handbook is a fit for your life. It is a friendly, easy-to-follow guide that will bring you on a journey, page by page, at the right pace for you. As he says: 'You will be amazed at just how easy it is to make straightforward changes and what a difference they can make. Not only that, the benefits of feeling healthier and more active will help you stay on course and motivate you to keep going. My ambition is to help you realize that losing weight and getting fitter can be simple - so simple that you can't not start, no matter how small that start is!'
Published:

15 March 2018

ISBN:

9780241981863

Imprint:

Penguin eBooks

Format:

EBook

Pages:

288