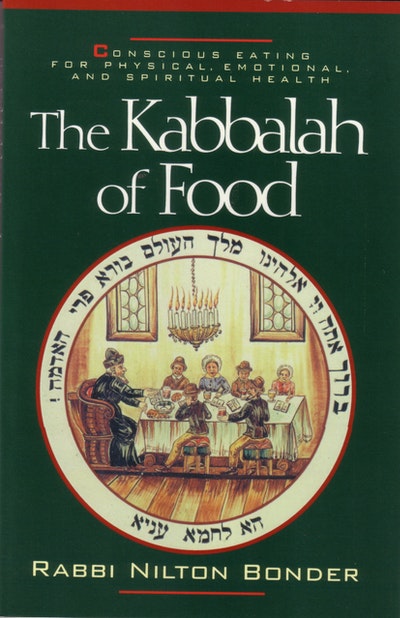 Published:

15 February 2013

ISBN:

9781590303313

Imprint:

Shambhala

Format:

Paperback

Pages:

160

RRP:

$34.99
Kabbalah Of Food
---
---
The Jewish preoccupation with nourishment, diets, and the enjoyment of eating is often a source of humor. But nourishment is more than just food in the Jewish tradition: our eating habits determine how we are nourished on many levels, not just the physical. In this third volume of his trilogy, Rabbi Bonder teaches us about creating a healthy exhcnage between ourselves and our environment. The discussion includes: 
   •  how to eat consciously, with ecological and political awareness
   • how to connect with the energetic essence of our food
   • how to avoid becoming overweight—in the emotional, spiritual, and moral as well as physical sense
   • the inner meaning of religious customs and laws concerning food and eating

Rabbi Bonder draws on parables and teachings of the Talmudic sages and Hasidic masters and examines a well-known text of Jewish law, the Shulhan Arukh, for its practical insights into diet and other concerns of daily life.
Published:

15 February 2013

ISBN:

9781590303313

Imprint:

Shambhala

Format:

Paperback

Pages:

160

RRP:

$34.99
Praise for Kabbalah Of Food
"Given that the majority of people are starved for physical, emotional, and spiritual health, The Kabbalah of Food may result in a large, and quite healthy body of followers. It is a rich source of complex but practical insights into achieving holistic health. L'Chaim."—Joanna Brichetto, Bookpage