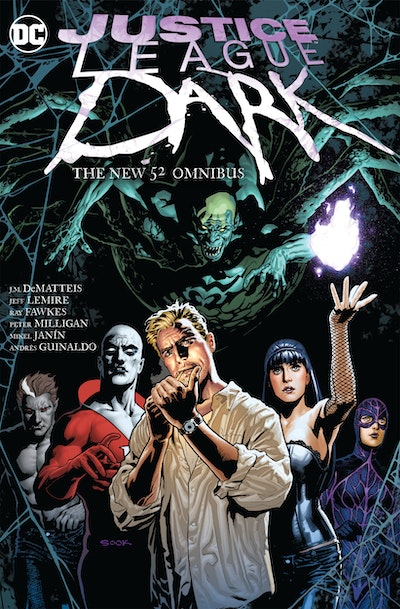 Published:

23 November 2021

ISBN:

9781779513137

Imprint:

DC Comics

Format:

Hardback

Pages:

1648

RRP:

$235.00
Justice League Dark The New 52 Omnibus
---
---
Earth's magic used to belong to them...and they want it back.
With Earth's magic being threatened, it's up the the new Justice League Dark to find out where this threat is coming from! Wonder Woman will have to lead this misfit magic mix of Zatanna, Swamp Thing, Man-Bat, and Detective Chimp against enemies they've never before imagined! And it's only starting there...what awful things are about to come through the Tree of Wonder?
And the Justice League Dark will have to try to seek help from an unexpected place, the only man who could challenge this darkness, Andrew Bennet.
With the Multiverse on the brink, will the DCU ever be the same? Find out in Justice League Dark: The New 52 Omnibus collecting I, Vampire #7-8; Justice League Dark #0-40; Justice League#22-23; Justice League Dark Annual #1-2; Justice League of America#6-7; Trinity of Sin: The Phantom Stranger #14-17; Constantine #9-12; Trinity of Sin: Pandora #6-9; Justice League Dark: Futures End #1
Published:

23 November 2021

ISBN:

9781779513137

Imprint:

DC Comics

Format:

Hardback

Pages:

1648

RRP:

$235.00