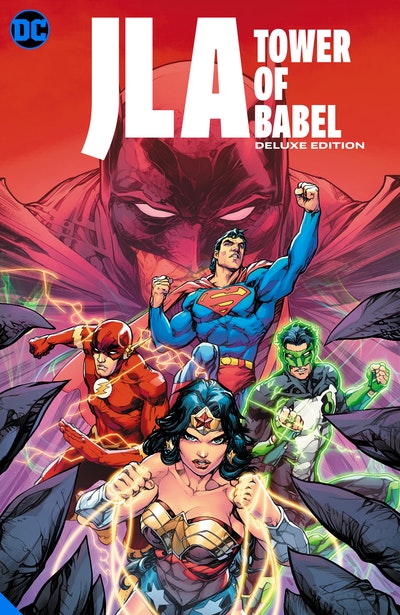 Published:

21 June 2021

ISBN:

9781779509512

Imprint:

DC Comics

Format:

Hardback

Pages:

264

RRP:

$54.99
JLA: The Tower of Babel The Deluxe Edition
---
---
Batman's strategy backfires as one of his greatest enemies uses his secret plans against the entire Justice League, in this modern-classic story presented in a new deluxe-format hardcover!
Batman is the ultimate strategist, using his intelligence and resources to secure his place among his super-powered allies in the Justice League, not just as a member, but as one of the team's leaders.
But what happens when that intelligence is used against him? In the celebrated story line "Tower of Babel" by Mark Waid and Howard Porter, longtime Batman villain Ra's al Ghul takes out the JLA, one member at a time—using plans devised by Batman himself, with specific methods to subdue his teammates if they ever got out of control. For Batman, they were emergency protocols to keep the world safe; for Ra's, it's step one in his latest scheme to control the world's population. Can the Justice League recover in time to stop Ra's?
JLA: The Tower of Babel The Deluxe Edition also includes earlier JLA stories written by Waid, including a space-faring mission guest-starring Adam Strange, and the Justice League investigating mysterious destruction in Gotham City. Plus, it's gorilla warfare in a story by Len Kaminski and Jason Orfalas—the start of the aptly named "JLApe" event, where the JLA members are transformed into apes!
This volume collects JLA #18-21, #32-33, #43-46, and JLA Annual #3.
Published:

21 June 2021

ISBN:

9781779509512

Imprint:

DC Comics

Format:

Hardback

Pages:

264

RRP:

$54.99