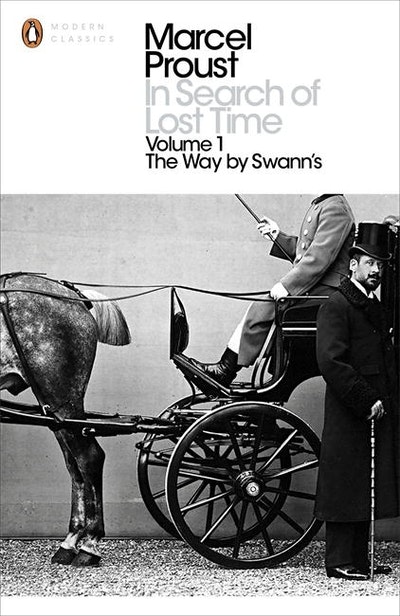 Published:

24 November 2003

ISBN:

9780141180311

Imprint:

Peng. Mod. Classics

Format:

Paperback

Pages:

496

RRP:

$19.99
In Search Of Lost Time
Volume 1
---
---
---
One of the greatest, most entertaining reading experiences in any language, Marcel Proust's In Search of Lost Time Vol. 1: The Way by Swann's is published in a new translation from the French by Lydia Davis in Penguin Classics.
The Way by Swann's is one of the great novels of childhood, depicting the impressions of a sensitive boy of his family and neighbours, brought dazzlingly back to life by the famous taste of a madeleine. It contains the separate short novel, A Love of Swann's, a study of sexual jealousy that forms a crucial part of the vast, unfolding structure of In Search of Lost Time. This book established Proust as one of the greatest voices of the modern age - satirical, sceptical, confiding and endlessly varied in his responses to the human condition.
Since the original pre-war translation Remembrance of Things Past by C. K. Scott Moncrieff and Terence Kilmartin, there has been no completely new rendering of Proust's French original into English. This translation brings to the fore a more sharply engaged, comic and lucid Proust. As the great story unfolds from its magical opening scenes to its devastating end, it is this Penguin Classics edition of In Search of Lost Time that makes Proust accessible to a new generation.
If you enjoyed In Search Of Lost Time, you might like James Joyce's Ulysses, also available in Penguin Modern Classics.
Published:

24 November 2003

ISBN:

9780141180311

Imprint:

Peng. Mod. Classics

Format:

Paperback

Pages:

496

RRP:

$19.99