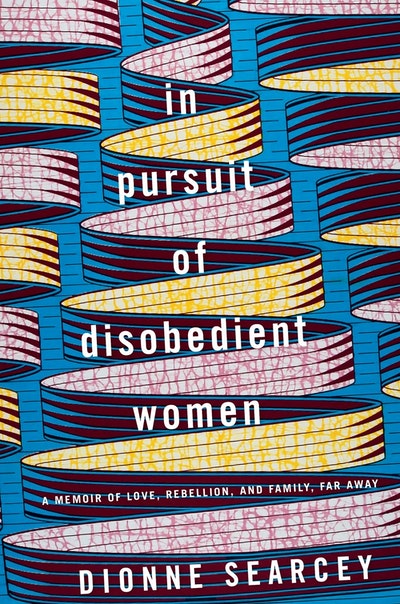 Published:

20 March 2020

ISBN:

9780399179853

Imprint:

Ballantine

Format:

Hardback

Pages:

304

RRP:

$47.99
In Pursuit of Disobedient Women
A Memoir of Love, Rebellion, and Family, Far Away
---
---
When a reporter becomes the West Africa bureau chief for The New York Times, she uproots her life--and her family--to a part of the world off the radar for much of Western society.
In 2015, Dionne Searcey was covering the economy for The New York Times, living in Brooklyn with her husband and three young children. Saddled with the demands of a dual-career household and motherhood in an urban setting, her life was in a rut. She decided to pursue a job as the paper's West Africa bureau chief, landing with her family in Dakar, Senegal, where she found their lives turned upside down. They struggled to figure out how they fit into this new region, and their new family dynamic where she became the main breadwinner flying off to work as her husband stayed behind to manage the home front.
In Pursuit of Disobedient Women follows Searcey's sometimes harrowing, sometimes rollicking experiences as she works to get Americans to pay attention to the region during the rise of Trump. She is gone from her family for sometimes weeks at a time, often risking her safety while covering stories like Boko Haram-conscripted teen girl suicide bombers or young women in small villages shaking up social norms by getting out of bad marriages. Ultimately, Searcey returns home to reconcile with skinned knees and school plays that happen without her and a begrudging husband thrown into the role of primary parent.
Life, for Searcey, as with most of us, is a balancing act. She weaves a tapestry of women living at the crossroads of old-fashioned patriarchy and an increasingly globalized and connected world. The result is a deeply personal and highly compelling look into a modern-day marriage and a world most of us have barely considered.
Published:

20 March 2020

ISBN:

9780399179853

Imprint:

Ballantine

Format:

Hardback

Pages:

304

RRP:

$47.99