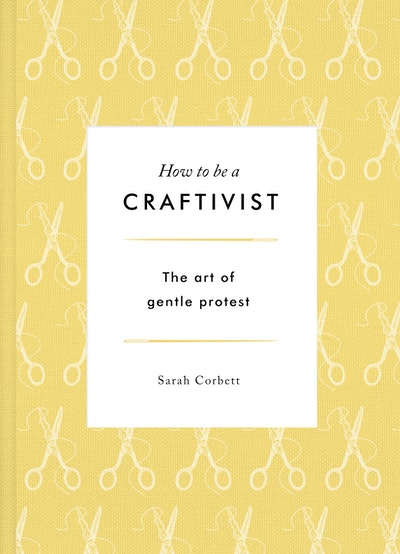 Published:

5 October 2017

ISBN:

9781783524082

Imprint:

Unbound Digital

Format:

EBook

Pages:

320
How to be a Craftivist: The Art of Gentle Protest
---
---
Gentle protest: a manifesto. How to change our world one stitch at a time...
How to Be a Craftivist is a manifesto for quiet activism: how to tackle issues not with shouting and aggression but with gentle protest, using the process of 'making' to engage thoughtfully in the issues we are about, to influence and effect change.
Sarah Corbett – professional campaigner and founder of the Craftivist Collective – shares her journey from burnt-out activist, tired of marching, confrontation and demonizing opposition, towards a more respectful activism: using craft to contemplate global issues, provoke thought and start conversations rather than arguments; to engage, empower and encourage people on and offline to become part of change in the face of injustice, inequality and prejudice.
Interwoven with Sarah's personal stories of causes fought are ideas and suggestions for every novice craftivist. From how to think about the medium itself, to looking at colour, fonts, size and message, here is inspiration for every detail of your creation.
In today's world it's easy to feel helpless, but here is a book to initiate debates rather than shouting matches, to enable collaboration in place of confrontation. Gentleness can be a great strength, and quiet action can sometimes speak as powerfully amid the noise as the loudest voice. And if we want a world that is beautiful, kind and fair… shouldn't our activism be beautiful, kind and fair?
Published:

5 October 2017

ISBN:

9781783524082

Imprint:

Unbound Digital

Format:

EBook

Pages:

320
Praise for How to be a Craftivist: The Art of Gentle Protest
There is something very positive about the energy and commitment of people in this creative world.

Independent