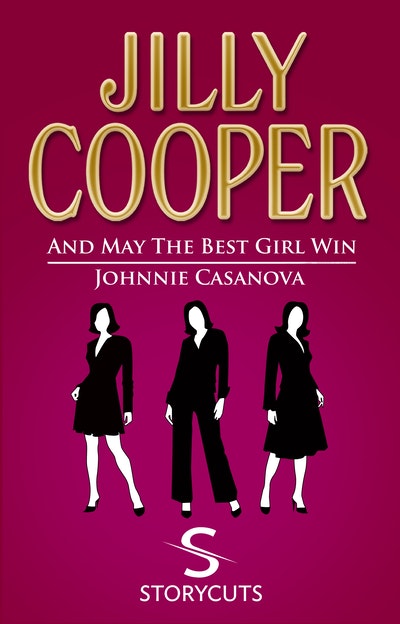 Published:

17 November 2011

ISBN:

9781448125692

Imprint:

Transworld Digital

Format:

EBook

Pages:

29
Home
---
---
Two short stories: an office rivalry between secretaries has unexpected consequences; and two men, one girl and a love triangle that can't possibly be worked out...
In 'And May the Best Girl Win', plain little Kathleen Burgess has brown hair, an average figure, and a neat face. So it's probably for the best that she's decided to stay out of the ferocious rivalry between the gorgeous blonde Fiona and elegantly dark Susan, over their new boss Charles Townsend. Kathleen plans to keep her head down and get on with her work, but then it appears that Charles is trying to get rid of her. What on earth is going on?
In 'Johnnie Casanova', at a friend's party, Richard falls desperately in love with the gorgeously naïve Gemma. He is determined to treat her honourably. It's a pity the same can't be said for Richard's flatmate, the rakeishly sexy Johnnie, who also has his eye on Gemma. Gemma is dazzled by the attention, and quickly becomes besotted with Johnnie. So, Richard loves Gemma, Gemma loves Johnnie - and no one can quite work out exactly what Johnnie's intentions are.
Part of the Storycuts series, these tow short stories were previously published in the collection Lisa & Co.
Published:

17 November 2011

ISBN:

9781448125692

Imprint:

Transworld Digital

Format:

EBook

Pages:

29