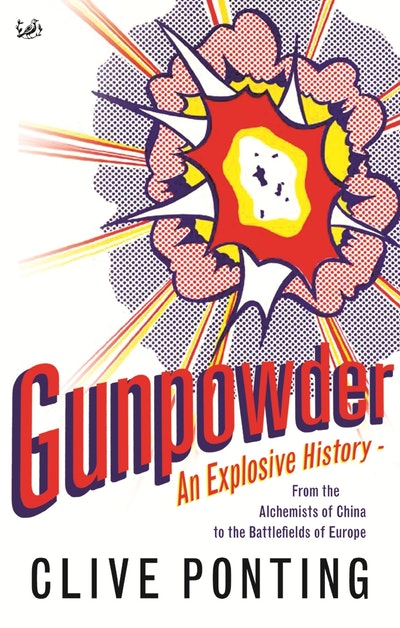 Published:

30 November 2011

ISBN:

9781448128112

Imprint:

Vintage Digital

Format:

EBook

Pages:

272
Gunpowder
An Explosive History - from the Alchemists of China to the Battlefields of Europe
---
---
The explosive short history of gunpowder and how it changed the world.
For many, gunpowder is associated with Guy Fawkes and the attempt to blow up parliament on 5 November 1605. Fewer people know that the formula for gunpowder was in fact discovered more than 1,000 years ago - in China - and by accident - and was initially a medicine.
This fascinating book tells the story of the huge impact of gunpowder on every state and empire in the world. For 400 years the Chinese kept it to themselves, until a Mongol soldier leaked the secret to the Islamic world, where gunpowder played a crucial role in the rise of the great empires of the Ottomans and the Mughals: the spectacular capture of Constantinople in 1453 was accomplished through new siege tactics, while India was conquered with muskets and artillery mounted on 700 carts held together with ox harnesses.
Even more important was the impact of gunpowder on Europe, where new weapons created new states and helped Europeans go on to dominate the rest of the world. Packed with unexpected and interesting facts, Gunpowder is an exciting, devastating and important story.
Published:

30 November 2011

ISBN:

9781448128112

Imprint:

Vintage Digital

Format:

EBook

Pages:

272
An entertainingly educative read.

A C Grayling, Financial Times
A concise and effective history.

Robert Winder, New Statesman
A fascinating story, told well and simply... This is an insightful book seen from a refreshing, and non-Eurocentric point of view.

Alistair Fraser, Sunday Express
An eminently readable little history of gunpowder itself, written with customary attention to detail.

Dominic Sandbrook, Evening Standard
Ponting's Gunpowder... performs an admirable job in synthesizing all the available research on the subject.

Ronald Hutton, Times Literary Supplement
Full of surprises.

Peter Lewis, Daily Mail
A highly readable account of gunpowder, from its origins in China about 1,200 years ago up to its most famous moment in English history.

Graham Parry, Guardian
A good story and it covers a huge sweep of ground.... and Ponting traces its military development and influence as it spread from the Far East into the Islamic world, Europe, the Americas and finally back to China on the receiving end of the naval guns of a brutal and greedy Britain during the 19th-century Opium Wars.

David Crane, Spectator
Ponting has managed to write a history of the entire world.

The Guardian
[Ponting's account] fills a school boy's heart with joy.

The Observer
Ponting's explosive tale.

The Independent