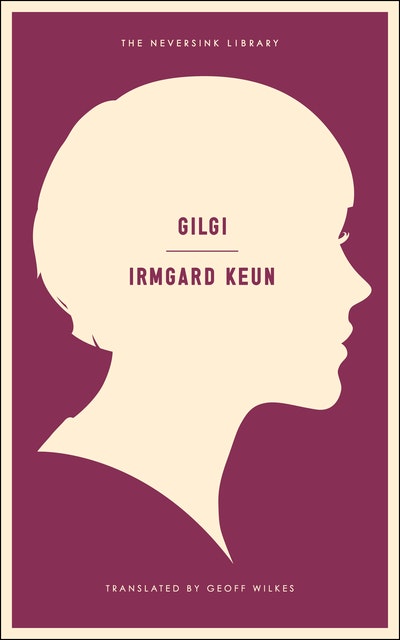 Published:

15 November 2013

ISBN:

9781612192772

Imprint:

Melville House

Format:

Trade Paperback

Pages:

240

RRP:

$26.99
Gilgi
---
---
The stirring, never-before-translated story of a single, pregnant, and wickedly nervy young secretary making her way through a Germany succumbing to the Nazis.
Written when the author was only 19 years old, Gilgi was an overnight sensation upon its initial publication in Germany, selling hundreds of thousands of copies, inspiring numerous imitators, and making Irmgard Keun a household name—a reputation that was only heightened when, a few years later, the nervy Keun sued the Gestapo for blocking her royalties.
The story of a young woman trying to establish her independence in a society being overtaken by fascism, Gilgi was not only a brave story, but revolutionary in its depiction of women's issues, at the same time that it was, simply, an absorbing and stirring tale of a dauntless spirit.
Gilgi is a secretary in a hosiery firm, but she's not going to stay there for long: she's disciplined and ambitious, taking classes in French, Spanish, and English, saving up money to go abroad, and carefully avoiding both the pawing of her boss and any other prolonged romantic entanglements. But then she falls in love with Martin, a wealthy businessman, and leaves her job for domestic bliss—which turns out to be not that blissful, and Gilgi finds herself a single mother.
Revolutionary at the time for its treatment of sexual harassment, abortion, single motherhood, and the concept of the "New Woman," Gilgi remains a perceptive and beautifully constructed novel about one woman's path to maturity. It is presented here in its first-ever translation into English.
Published:

15 November 2013

ISBN:

9781612192772

Imprint:

Melville House

Format:

Trade Paperback

Pages:

240

RRP:

$26.99
Praise for After Midnight:

"The overwhelming power of Keun's work lies in her surprisingly raw, witty, and resonant feminine voices." —Bookslut

"Explosive....Even reading After Midnight today feels dangerous... Haunts far beyond its final page." —NPR.com

"Acerbically observed by this youthful, clever, undeceived eye....Crystalline yet acid." —Jewish Chronicle