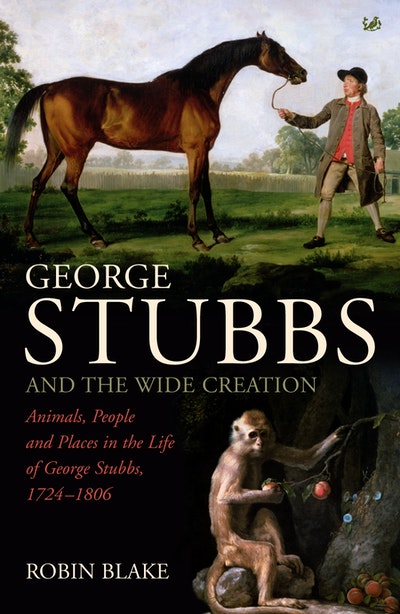 Published:

1 September 2016

ISBN:

9781448112401

Imprint:

Vintage Digital

Format:

EBook

Pages:

432
George Stubbs And The Wide Creation
Animals, People and Places in the Life of George Stubbs 1724-1806
---
---
The first life of the great British artist George Stubbs to appear for over thirty years, it places him in the context of eighteenth-century England - a country bursting with new ideas, political ferment and surprising characters.
Far more than a fine horse portraitist, George Stubbs was a painter and a printmaker of the highest importance, on a par with his great contemporaries, Hogarth, Reynolds and Gainsborough. An artist-scientist who emulated Leonardo da Vinci, Stubbs tirelessly explored the natural world, and new ways of representing it.
Born the son of a Liverpool tradesman, Stubbs was self-taught and at first struggled in obscurity as a northern provincial painter. Robin Blake's book uncovers Stubbs's origins and some of the secrets of his youth: sympathy with the Jacobite rebels and Catholicism; and a previously undocumented wife and family in York.
A 'niece', Mary, became his mistress and lifelong companion, working alongside him as he dissected the carcasses of horses. In 1776 he published these investigations as The Anatomy of the Horse, which was his breakthrough, leading to commissions from the most powerful men in Georgian Britain. By tracing the network of patronage and friendship through which George Stubbs operated, Robin Blake reveals the remarkable succession of animals, people and ideas which inspired him.
Stubbs emerges as a man of huge energy and complex sensibility whose artistry was informed by science, politics, literature, classical art and - above all - nature itself.
Published:

1 September 2016

ISBN:

9781448112401

Imprint:

Vintage Digital

Format:

EBook

Pages:

432