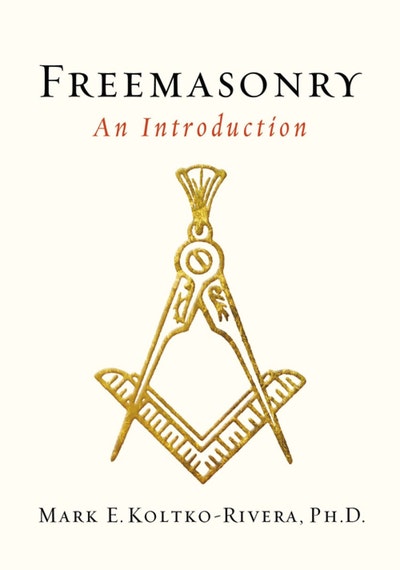 Published:

1 March 2011

ISBN:

9781585428533

Imprint:

Tarcher

Format:

Paperback

Pages:

208

RRP:

$19.99
Freemasonry: An Introduction
---
---
An experienced Freemason and award-winning psychologist provides a precise and engaging exploration of the core philosophy and practices of Freemasonry-and how the order's esoteric symbols and ideas can guide today's generation.
Popular books and movies often depict Freemasonry as a shadowy, mysterious and possibly sinister organisation, while TV and magazine specials on Masonry frequently leave us with more questions than answers, and without a clear understanding of how to sort myth from fact.
Mark E. Koltko-Rivera, a practicing thirty-second-degree (32º) Mason, has created a simple, authoritative, and accessible introduction to the history, rites, and meaning of Freemasonry.  It may be the single most reliable short guide to Masonry, written by a widely recognized psychologist and scholar of esoteric history.
Whether you're interested in becoming a Freemason yourself, or simply want to learn more about this fascinating subculture, Koltko-Rivera's trustworthy guide explores all the basic issues around Masonry, such as:
What is Freemasonry, and what is its history? How does one become a Freemason? Why do men become involved in Freemasonry in the first place? What are some of the most important Masonic symbols? What do Masons get from their involvement in Freemasonry?  What changes does it make in their inner and outer lives? What is it like to participate in the initiatory rituals of Freemasonry?  How does this differ across the different rites or orders of Masonry? What are some of the great historical controversies and myths surrounding Freemasonry? How is Masonry relevant today?
Published:

1 March 2011

ISBN:

9781585428533

Imprint:

Tarcher

Format:

Paperback

Pages:

208

RRP:

$19.99