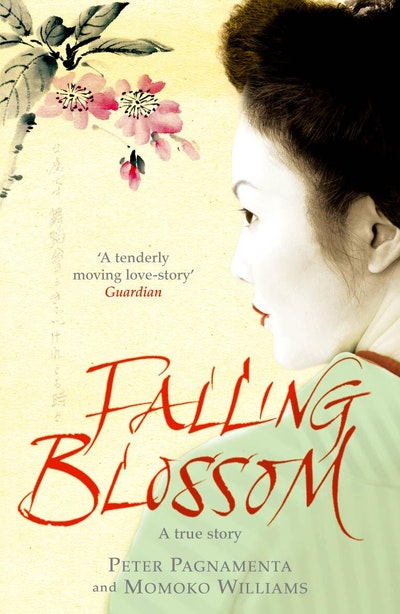 Published:

1 December 2010

ISBN:

9781409022411

Imprint:

Cornerstone Digital

Format:

EBook

Pages:

336
Falling Blossom
---
---
The tragic true love story of an English officer, Arthur Hart-Synnot and a Japanese woman, Masa Suzuki, played out against the background of World War One.
Simon Winchester, author of A Crack in the Edge of the World and The Professor and the Madman:
"The essence of this inexpressibly beautiful story will remain with me, I believe, for the rest of my life. This exquisitely crafted account of the loves and lives of Arthur and Masa, Violet and Kiyoshi - such very ordinary names, yet names that conceal extraordinary passions and confusions - is a tone poem to duty and honour, courage and enduring passion, set against the fantastically rich recent histories of Japan and Ireland, England and France. It is a long time since I have read so moving and haunting a book"
This is the true story of an extraordinary love affair. When Captain Arthur Hart-Synnot, a disciplined, conservative officer, met Masa Suzuki, a bright, beautiful Japanese girl, when the British army posted him to Tokyo, he fell for her and within weeks they were living together. Arthur told her she was the 'supreme woman in the world' and they pledged they would love each other for the rest of their lives. But he could not tell the army about her, and they faced almost insuperable barriers of race and class. When he was recalled to London the question was whether Masa had, all the time, just been what expatriates referred to as 'a temporary wife', an exploited Madam Butterfly.
Though separated for years at a time, and by huge distances, they remained devoted to each other. Based on a cache of over 800 letters found in Tokyo, the story is set against the wider history and the wars of the first half of the twentieth century. This is a record of enduring love and great loss, where events beyond Arthur and Masa's control dictate the final tragic outcome.
Published:

1 December 2010

ISBN:

9781409022411

Imprint:

Cornerstone Digital

Format:

EBook

Pages:

336
Praise for Falling Blossom
This is a tenderly moving, expertly told love-story of events beginning over a century ago but not brought to light until 1982. Of all the Madame Butterfly tales, it ranges furthest, its ripples continuing when one has finished reading it

Guardian
The love story between a British Army Officer and a young Japanese woman that remained a secret to the word until their letters were found is more astonishing than the opera it mirrors

Express
A powerful and remarkable love story

London Evening Standard
Falling Blossom is a meticulous and entrancing work...touching, revealing and erudite

Independent on Sunday
Seductive and intriguing story, told with sympathy and insight

TLS