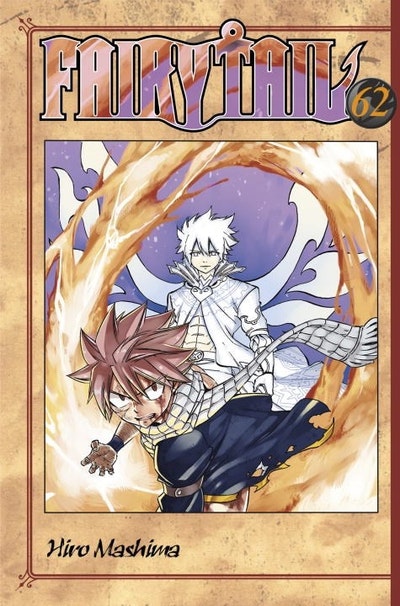 Published:

14 November 2017

ISBN:

9781632364753

Imprint:

Kodansha

Format:

Paperback

RRP:

$18.99
Fairy Tail 62
---
---
The magical adventures of the Fairy Tail guild continue!
"[With] crisp, clean, fast-moving art… Fairy Tail is easily one of my favorite new series of the year." -Comic Book Resources
"With dazzling visuals and perfectly timed fights of ever greater intensity, this is as good as action-adventure gets." -Anime News Network
Series Overview: Fairy Tail takes place in a world filled with magic. 17-year-old Lucy is an attractive mage-in-training who wants to join a magician's guild so that she can become a full-fledged magician. The guild she dreams about joining is the most famous in the world, and it is known as the Fairy Tail. One day she meets Natsu, a boy raised by a Dragon who mysteriously left him when he was young. Natsu has devoted his life to finding his Dragon father. When Natsu helps Lucy out of a tricky situation, she discovers that he is a member of the Fairy Tail magician's guild, and our heroes' adventure together begins.
Published:

14 November 2017

ISBN:

9781632364753

Imprint:

Kodansha

Format:

Paperback

RRP:

$18.99