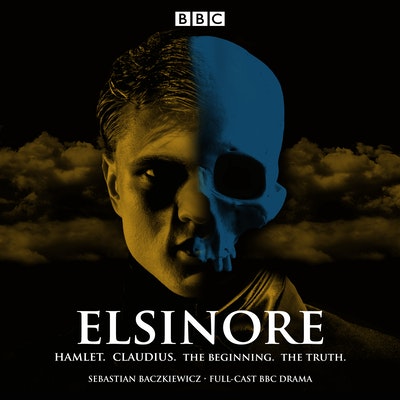 Published:

15 May 2018

ISBN:

9781787530379

Imprint:

BBC CD

Format:

Audio CD

Length:

2 hr 55 min

Narrators:

John Light, John Heffernan

RRP:

$45.00
Elsinore: Hamlet. Claudius. The Beginning. The Truth.
A BBC Radio 4 Drama
---
---
---
The making of Claudius, Uncle to Shakespeare's Hamlet – by Sebastian Baczkiewicz, writer of the successful Pilgrim series.
How did Claudius become the man he is in Shakespeare's Hamlet? What were the real reasons behind the murder of his brother? How does he really feel about his nephew? These questions will be answered in this drama spiced with ghosts, pirates, magic and political skulduggery.
Set in an alternative Europe in the 1930s, Elsinore is a prequel to Shakespeare's Hamlet. This compelling new drama imagines the turbulence of the Danish court, in a world where Denmark is a powerful, militarised country with a small empire around the Baltic that it is fighting hard to maintain. There is more than a hint of totalitarianism in the air.
In this uneasy setting, Elsinore delves into the troubled, not to say murderous relationship between King Hamlet and his brother Claudius: one of the most interesting characters in the Shakespearean canon. Realism meets with moments of otherworldliness as the story unravels, taking in pirates and magic, rebellion and betrayal.
A dark, exciting drama that touches on the events and people in Shakespeare's play, and brings us to the moment where Hamlet begins.
From the extraordinary imagination of Sebastian Baczkiewicz, writer of the successful Pilgrim series.
Duration: 3 hours approx.
Published:

15 May 2018

ISBN:

9781787530379

Imprint:

BBC CD

Format:

Audio CD

Length:

2 hr 55 min

Narrators:

John Light, John Heffernan

RRP:

$45.00