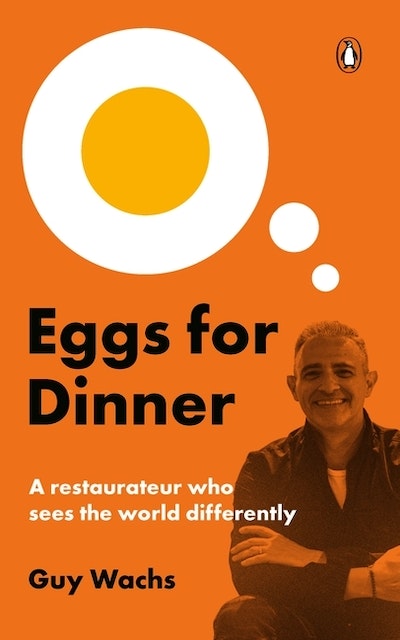 Published:

5 September 2023

ISBN:

9789815058925

Imprint:

PRH SEA

Format:

Paperback

RRP:

$35.00
Eggs for Dinner
---
---
In a world where restaurants fail more than they succeed take a journey with entrepreneur Guy Wachs, founder of Wild Honey Restaurants, from his humble beginnings to successful restauranteur
Eggs for Dinner encompasses business innovation through a touching personal journey.
This book is timely addressing the impact of Covid and the essentials on how to survive in this precarious environment. Guy's journey via Israel, Europe, the USA, Thailand, and finally the opening of the highly successful restaurant, Wild Honey in Singapore, has given him a wealth of experience in the restaurant business.

Wachs gives a vivid and touching account of growing up in Israel the son of a restaurateur, failed ventures, the rigours of hotel school in the Black Forest in Germany, and his time working in New York. Accounts of meeting movie stars to driving Russian presidents to secret locations are some of the colourful experiences he shares. His journey took him to Thailand where a successful stint in Bangkok and a move to Singapore culminated in his lifelong dream of opening his own restaurant. Surviving the worst of the pandemic focuses Wachs on the future of both his business and his personal life.
A must-read for anyone who wants to go into the restaurant business, this is also ultimately a story about navigating difficulties coping with failure and how a humble dishwasher managed to achieve his dream. While so many restaurants have become casualties of Covid-19, Wild Honey continues to be a popular destination, and the reasons for its continued success can be found in the pages of this memoir.

Published:

5 September 2023

ISBN:

9789815058925

Imprint:

PRH SEA

Format:

Paperback

RRP:

$35.00