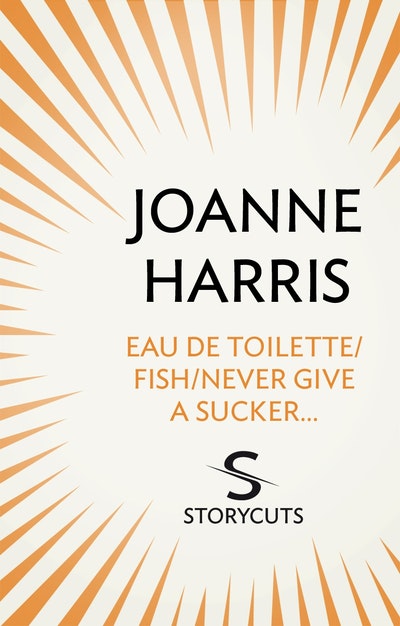 Published:

17 November 2011

ISBN:

9781448125630

Imprint:

Transworld Digital

Format:

EBook

Pages:

29
Eau de Toilette/Fish/Never Give a Sucker... (Storycuts)
---
---
Three short stories: a mischievous sniff at the reek of the romance of the pre-revolutionary French court; a cautionary tale about love and food; and where are the other vampires, the plain, the working-class, the ones with bad PR?
In 'Eau de Toilette', in her boudoir Madame, a famous eighteenth-century French beauty of dubious hygiene habits, awaits, en déshabillée, the hot water for her six-monthly bath. Will it help to return Monseigneur de Rochefort, her favourite admirer, back to her side?
In 'Fish', Melissa and Jack are on their honeymoon in Naples, but things aren't going well between them. He longs to explore the sensuous riches of Neapolitan food, but she is a lactose-intolerant, wheat-allergic vegetarian, and has objections to every restaurant. Jack finally entices her to Casa Rosa, a small fish restaurant down by the harbour, but there the battle between food and love will really begin...
In 'Never Give a Sucker...', Reggie Noakes was a vampire for seventy-five years, but he doesn't fit in any more, ousted by market forces. You're just the wrong kind of vampire, they tell him. He never liked blood that much anyway, it's a bugger trying to get any when you're fat and balding and no virgin would look at you twice.
Part of the Storycuts series, these short stories were previously published in the collection Jigs & Reels.
Published:

17 November 2011

ISBN:

9781448125630

Imprint:

Transworld Digital

Format:

EBook

Pages:

29