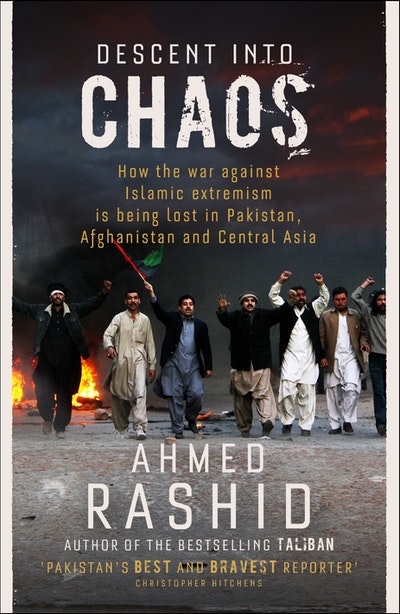 Published:

2 February 2012

ISBN:

9780141919096

Imprint:

Penguin eBooks

Format:

EBook

Pages:

560
Descent into Chaos
How the War Against Islamic Extremism is Being Lost in Pakistan, Afghanistan and Central Asia
---
---
Since 9/11, the war in Afghanistan and the invasion of Iraq, the West has been fighting a 'War on Terror', through force and through the building of new societies in the region. In this clear and devastating account, with unparalleled access and intimate knowledge of the political players, Descent into Chaos chronicles our failure.
Having reported from central Asia for a quarter of a century, Ahmed Rashid shows clearly why the war in Iraq is just a sideshow to the main event. Rather, it is Pakistan, Afghanistan, and the five Central Asian states that make up the crisis zone, for it is here that terrorism and Islamic extremism are growing stronger.
Documenting with precision how intimately linked Pakistan is with the Taliban and other extremist movements, while remaining the US's main ally in the region, Rashid brings into focus the role of many regional issues in supporting extremism, from nuclear programmes to local rivalries, ineffectual peace-keeping to tyrannical rulers. For Rashid, at the heart of the failure in Iraq is the US's refusal to accept the need to build nations.
Ambitious and urgent, analyzing events, policies and personalities across the largest landmass in the world, Descent into Chaos chronicles with chilling accuracy why Islamic extremism is now stronger than ever.
Published:

2 February 2012

ISBN:

9780141919096

Imprint:

Penguin eBooks

Format:

EBook

Pages:

560