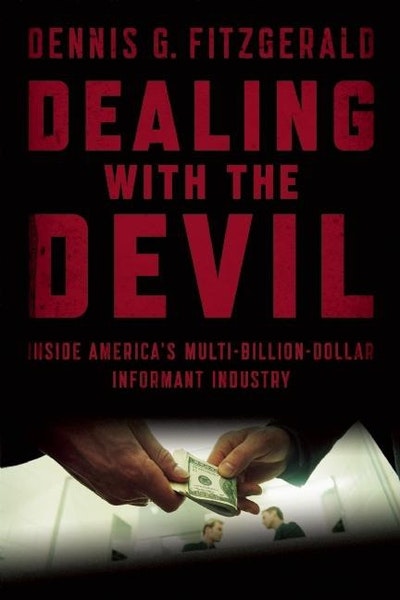 Published:

16 July 2013

ISBN:

9781593762254

Imprint:

Catapult

Format:

Paperback

Pages:

320

RRP:

$27.99
Dealing with the Devil
Inside America's Multi-Billion-Dollar Informant Industry
---
---
Rats. Snitches. Finks. Assets. C.Is. Call them whatever you like, informants are nothing more than criminals who receive money and/or reduced jail-time in exchange for information. While the reliance of police forces and judicial systems upon compensated informants is a tradition that dates back to the Roman empire, they now thrive in unprecedented number and influence, having become integral to almost every case brought to trial in American courtrooms.
Dennis G. Fitzgerald situates this growing role of informants in the rise of outsourcing, the paranoia brought about by the War on Terror, and the decline of traditional policing methods. Illuminating the machinations of the American justice system from an unprecedented angle, Dealing with the Devil reveals how our domestic and international intelligence-gathering capabilities have been crippled and our law enforcement's priorities twisted by an over-reliance on civilian information.
In the tradition of Jeremy Scahill's Blackwater and Naomi Klein's The Shock Doctrine, Dealing with the Devil rips the lid off a twenty-first-century American social phenomenon and sends the rats scurrying.
Published:

16 July 2013

ISBN:

9781593762254

Imprint:

Catapult

Format:

Paperback

Pages:

320

RRP:

$27.99