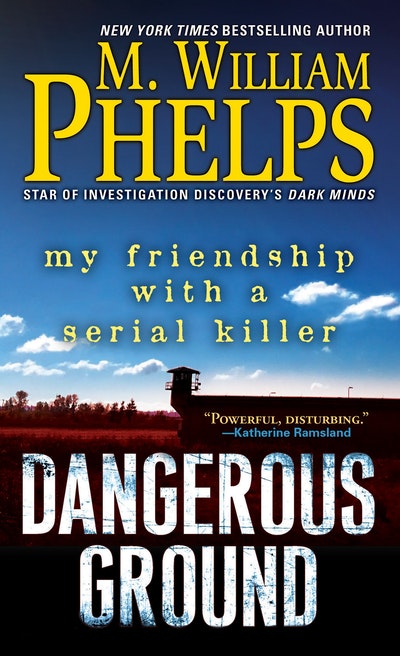 Published:

15 March 2018

ISBN:

9780786040841

Imprint:

Kensington

Format:

Paperback

Pages:

400

RRP:

$14.99
Dangerous Ground
---
---
"Anyone can become a killer under the right circumstances—even you."
It was a bold, life-changing decision: In September 2011, award-winning investigative journalist M. William Phelps asked one of America's most disturbing convicted serial killers to co-star with him on TV's Dark Minds. Now Phelps reveals the identity of the man code-named "Raven"—and tells the story of their intriguing bond. For as Raven shared his insights into the minds and crimes of other killers, making the series an international sensation, he also became Phelps's unlikely confidante, ally—and friend . . .
In this deeply personal account and real-life thriller, Phelps chronicles his own family's dark history, and the complex, unsettling relationship he developed with Raven over five years—including the killer's thoughts on the still-unsolved, brutal murder of Phelps's sister-in-law. He also sheds new light on Raven's bloody past, from details of an unknown victim to the location of a still-buried body—and a jaw-dropping admission.
Here is an unforgettable journey into the heart of a psychopath few would dare to know—and the determined journalist who did just that.
"Phelps is a true-crime veteran." —New York Post

"Anything by Phelps is an eye-opening experience."  —Suspense Magazine
"Phelps is the Harlan Coben of real-life thrillers." —Allison Brennan
Published:

15 March 2018

ISBN:

9780786040841

Imprint:

Kensington

Format:

Paperback

Pages:

400

RRP:

$14.99