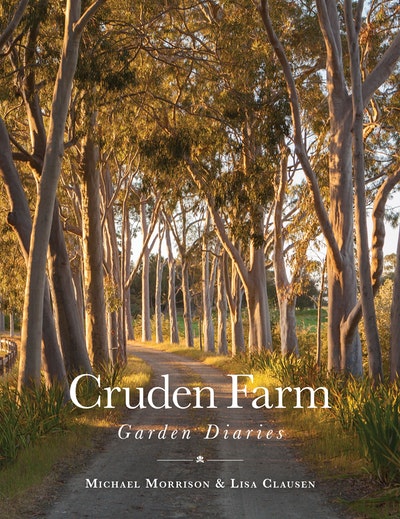 Published:

18 April 2017

ISBN:

9781921384158

Imprint:

Lantern

Format:

Hardback

Pages:

288

RRP:

$49.99
Cruden Farm Garden Diaries
---
---
Gardener Michael Morrison worked alongside the late Dame Elisabeth Murdoch at her home Cruden Farm for many years to create one of Australia's finest private gardens. His garden diaries reveal how the garden was developed and maintained, but it's also the story of a wonderful friendship - Dame Elisabeth and Michael Morrison worked together with great creativity, dedication and pleasure for four decades. Their energy, loyalty and selflessness will be inspirational to gardeners and non gardeners alike.
Cruden Farm was given to the late Dame Elisabeth Murdoch in 1928 as a wedding present from her husband Sir Keith Murdoch. The farm at Langwarrin, about 50 kilometres south-east of Melbourne, was a place she cherished throughout her long life. The beautiful garden she created there with gardener Michael Morrison is one of Australia's finest.
In 1984 Michael began to keep garden diaries, a practice that endures to this day. He writes of the plants that have thrived and those they've lost, of terrible heat and freak storms, of escaped cows and memorable parties. The diaries recount the plans he and Dame Elisabeth hatched, the triumphs and tensions, the sheer fun of making a garden together.
In an age preoccupied with selfies and spotlight chasers, Michael Morrison's diaries remind us of a different way of living – of more than forty years spent quietly but passionately dedicated to one special garden and its unique owner.
Published:

18 April 2017

ISBN:

9781921384158

Imprint:

Lantern

Format:

Hardback

Pages:

288

RRP:

$49.99