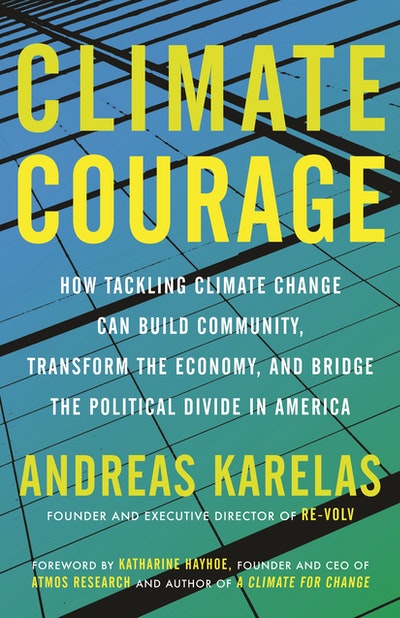 Published:

21 December 2020

ISBN:

9780807084885

Imprint:

Beacon Press

Format:

Paperback

Pages:

192

RRP:

$32.99
Climate Courage
How Tackling Climate Change Can Build Community, Transform the Economy, and Bridge the Political Divide in America
---
---
A hopeful approach to climate change that offers us practical tools to band together across the political spectrum and create the green energy-powered sustainable world that's in our grasp
There's a new way of approaching climate change that no one is talking about. It's empowering citizens, uplifting communities, and it's changing the fate of our planet. Moreover, it's helping us live happier, healthier, more fulfilled lives. Most importantly, it's working. The new approach to climate change recognizes that people, not politics, are the agents of change that can create a sustainable world. And that in order to engage people in climate solutions, we need a new way of framing the problem.
The problem is not that climate change is an insurmountable challenge--it's that it can seem like it is. Instead of focusing on governmental gridlock and apocalyptic visions, Climate Courage emphasizes the rate of job creation in the green economy, introduces the reader to the growing number of conservatives and people of faith already engaged in climate solutions, and tells the stories of the many communities that have come together to brainstorm clean energy solutions and put them into place. And in coming together to solve the climate crisis, we just may rediscover community, gratitude, and service--values which help us live more fulfilling, less consumption-oriented lives.
This book brings a hopeful message that we don't often hear about--we're actually already on our way to solving the climate crisis and with more people involved in both big and small ways we will have a chance at preserving our environment.
Published:

21 December 2020

ISBN:

9780807084885

Imprint:

Beacon Press

Format:

Paperback

Pages:

192

RRP:

$32.99