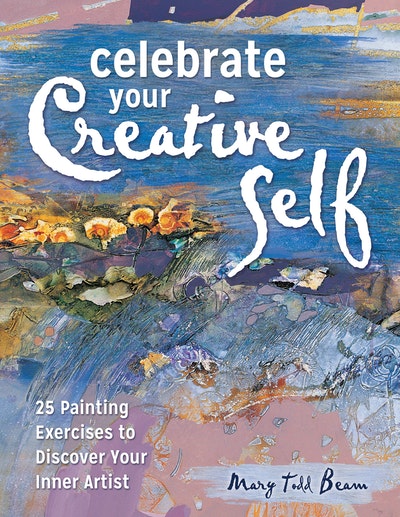 Published:

13 January 2017

ISBN:

9781440347030

Imprint:

Penguin

Format:

Paperback

Pages:

144

RRP:

$42.99
Celebrate Your Creative Self
More than 25 exercises to unleash the artist within
---
---
Celebrate Your Creative Self helps you act upon your artistic inspirations and joyfully appreciate the creative process. You'll develop the skills you need to express yourself and explore your favorite mediums. Inside, 22 step-by-step demonstrations will help you experiment with your creative process using new surfaces, mediums and unique tools. You'll learn to:
   • Capture and manipulate light in your work
   • Try out new and unusual painting surfaces
   • Break the "rules" of color composition that inhibit your creativity
   • Create your own dynamic designs for paintings with more impact
   • Add layers of meaning to your work with the symbolism inherent in both man-made objects and natural elements
   • Imbue your work with a touch of fantasy and recapture the magic you remember from childhood
   • Move beyond traditional 2-dimensional painting into 3-dimensional reconstruction
Once you've built up such a repertoire of skills, you'll be able to turn any idea into finished art by applying the techniques that best accommodate your inspiration. You'll also learn how to tap the deepest recesses of your creative wellspring by taking risks, getting personal and making meaningful statements with your work.
No matter what your medium, no matter what your level of skill, Celebrate Your Creative Self can help make your artistic dreams a reality!
*Note to readers: This book is a paperback reprint of the Celebrate Your Creative Self hardcover edition (2001). It has an updated cover and adjusted subtitle, though the interior content is the same.
Published:

13 January 2017

ISBN:

9781440347030

Imprint:

Penguin

Format:

Paperback

Pages:

144

RRP:

$42.99