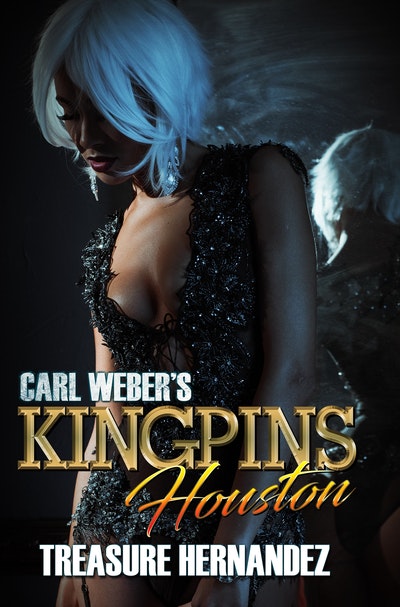 Published:

31 December 2019

ISBN:

9781622863235

Imprint:

Kensington

Format:

Paperback

Pages:

304

RRP:

$12.99
Carl Weber's Kingpins
Houston
---
---
---
Treasure Hernandez weaves the story of Donna and Kim Boon...whose stories show that life in Houston can come with just as much hardship as privilege.
When Donna and Kim lost their parents after a violent home invasion, they were taken in and raised by their aunt, Lisa. She showered the girls with everything a young woman could want, but she also raised them with a hustler's mentality. With the help of Aunt Lisa and her friend, Keraun, Donna and Kim have become experts at identifying the easiest marks and then using their beauty and smarts to take them for everything they're worth. Life is good, and they're surrounded by the finest things.
Things become complicated when Keraun and Kim begin an affair, and she is forced to choose between him and her family. Donna and Kim have always been inseparable, but this puts a wedge between them that they don't know if they can repair.
They're forced to reunite when an unknown enemy comes after them. Suddenly, everything they've known is turned upside down, and Donna and Kim are suspects in a murder. Who is out to get them? Could it be one of their former marks? Or could it be a traitor from within their own circle? Aunt Lisa always had a plan: in the case of an emergency, get out of Houston and meet at a predetermined spot in New Orleans. But with an unseen enemy hunting them, there's no guarantee that Donna and Kim will make it to the safe spot alive. When you've been living life at the top, the fall can be harder to survive!
Published:

31 December 2019

ISBN:

9781622863235

Imprint:

Kensington

Format:

Paperback

Pages:

304

RRP:

$12.99