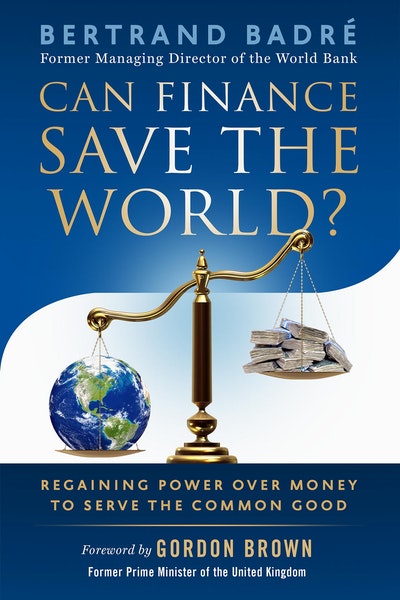 Published:

15 February 2018

ISBN:

9781523094219

Imprint:

Berrett-Koehler

Format:

Paperback

Pages:

288

RRP:

$60.00
Can Finance Save The World?
Regaining Power over Money to Serve the Common Good
---
---
Just as Thomas Piketty offered a sweeping critique and progressive reassessment of capitalism, former World Bank Group chief financial officer Bertrand Badré looks at the destructive role finance played in the global economic crisis of 2007-2008 and offers a bold prescription for making finance a force for good.
The overwhelming view following the recent global financial crisis was that finance itself was the cause of the crisis and the disasters that followed. But former World Bank Group CFO Bertrand Badre says that ultimately finance is just a tool--the most powerful tool on earth. Used correctly it can be at the heart of the way we address many of the world's problems, ranging from climate change to the eradication of poverty to building much needed infrastructure. Badre shows how to turn our financial system from a poor master to a great servant. He describes the innovations in financial tools and approaches that are already happening around the world. He looks at the role intelligent regulation can play in channeling the power of finance in a positive direction. He details options for overcoming the risks and obstacles to international cooperation for financial stability and prosperity, in contrast to the blinkered nationalism currently on the rise. And he tells what is working and what needs to change in financing the sustainable development of the world. The result is a blueprint for regaining power over finance to promote the public good.
Published:

15 February 2018

ISBN:

9781523094219

Imprint:

Berrett-Koehler

Format:

Paperback

Pages:

288

RRP:

$60.00