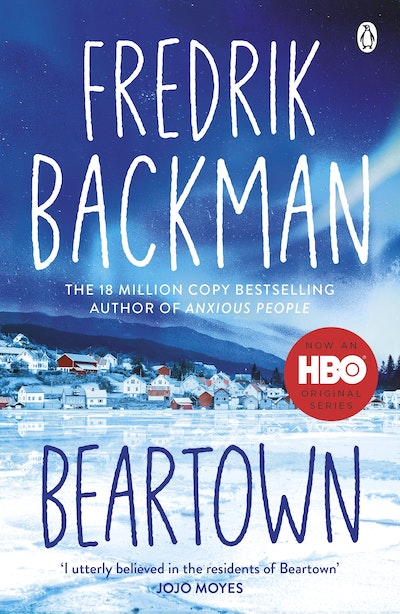 Published:

28 May 2018

ISBN:

9781405930208

Imprint:

Michael Joseph

Format:

Paperback

Pages:

496

RRP:

$22.99
Beartown
From The New York Times Bestselling Author of A Man Called Ove
Extract
Chapter 1
Late one evening towards the end of March, a teenager picked up a double-barrelled shotgun, walked into the forest, put the gun to someone else's forehead, and pulled the trigger.
This is the story of how we got there.
Chapter 2
Bang-bang-bang-bang-bang.
It's a Friday in early March in Beartown and nothing has happened yet. Everyone is waiting. Tomorrow, the Beartown Ice Hockey Club's junior team is playing in the semi final of the biggest youth tournament in the country. How important can something like that be? In most places, not so important, of course. But Beartown isn't most places.
Bang. Bang. Bang-bang-bang.
The town wakes early, like it does every day; small towns need a head start if they're going to have any chance in the world. The rows of cars in the car park outside the factory are already covered with snow; people are standing in silent lines with their eyes half-open and their minds halfclosed, waiting for their electronic punch cards to verify their existence to the clocking-in machine. They stamp the slush of their boots with autopilot eyes and answering-machine voices while they wait for their drug of choice – caffeine or nicotine or sugar – to kick in and render their bodies at least tolerably functional until the first break.
Out on the road the commuters set off for bigger towns beyond the forest; their gloves slam against heating vents and their curses are the sort you only think of uttering when you're drunk, dying, or sitting in a far-too-cold Peugeot far too early in the morning.
If they keep quiet they can hear it in the distance: Bang-bang-bang. Bang. Bang.
Maya wakes up and stays in bed, playing her guitar. The walls of her room are covered in a mixture of pencil drawings and tickets she's saved from concerts she's been to in cities far from here. Nowhere near as many as she would have liked, but considerably more than her parents actually consented to. She loves everything about her guitar – its weight against her body, the way the wood responds when her fingertips tap it, the strings that cut hard against her skin. The simple notes, the gentle riff s – it's all a wonderful game to her. She's fifteen years old and has already fallen in love many times, but her guitar will always be her first love. It's helped her to put up with living in this town, to deal with being the daughter of the general manager of an ice hockey team in the forest.
She hates hockey but understands her father's love for it; the sport is just a different instrument from hers. Her mum sometimes whispers in her daughter's ear: 'Never trust people who don't have something in their lives that they love beyond all reason.' Her mum loves a man who loves a place that loves a game. This is a hockey town, and there are plenty of things you can say about those, but at least they're predictable. You know what to expect if you live here. Day after day after day.
Bang.
Beartown isn't close to anything. Even on a map the place looks unnatural. 'As if a drunk giant tried to piss his name in the snow,' some might say. 'As if nature and man were fighting a tug-of-war for space,' more high-minded souls might suggest. Either way, the town is losing. It has been a very long time since it won at anything. More jobs disappear each year, and with them the people, and the forest devours one or two more abandoned houses each season. Back in the days when there were still things to boast about, the city council erected a sign beside the road at the entrance to the town with the sort of slogan that was popular at the time: 'Beartown – Leaves You Wanting More!' The wind and snow took a few years to wipe out the word 'More'. Sometimes the entire community feels like a philosophical experiment: if a town falls in the forest but no one hears it, does it matter at all?
To answer that question you need to walk a few hundred yards down towards the lake. The building you see there doesn't look like much, but it's an ice rink, built by factory workers four generations ago, men who worked six days a week and needed something to look forward to on the seventh. All the love this town could thaw out was passed down and still seems to end up devoted to the game: ice and boards, red and blue lines, sticks and pucks and every ounce of determination and power in young bodies hurtling at full speed into the corners in the hunt for those pucks. The stands are packed every weekend, year after year, even though the team's achievements have collapsed in line with the town's economy. And perhaps that's why – because everyone hopes that when the team's fortunes improve again, the rest of the town will get pulled up with it.
Which is why places like this always have to pin their hopes for the future on young people. They're the only ones who don't remember that things actually used to be better. That can be a blessing. So they've coached their junior team with the same values their forebears used to construct their community: work hard, take the knocks, don't complain, keep your mouth shut, and show the bastards in the big cities where we're from. There's not much worthy of note around here. But anyone who's been here knows that it's a hockey town.
---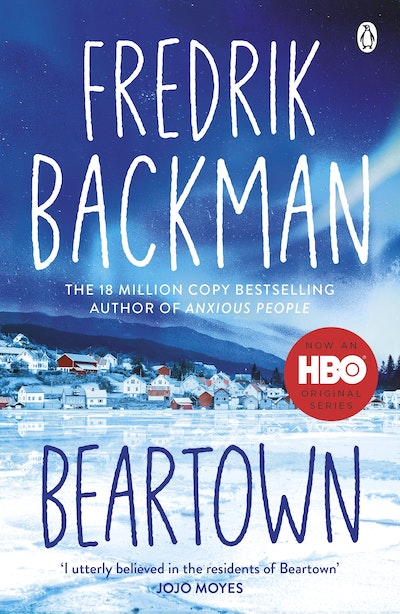 A dazzling, profound novel about a small town with a big dream and the price required to make it come true from international bestseller Fredrik Backman
Buy now
Buy now
---