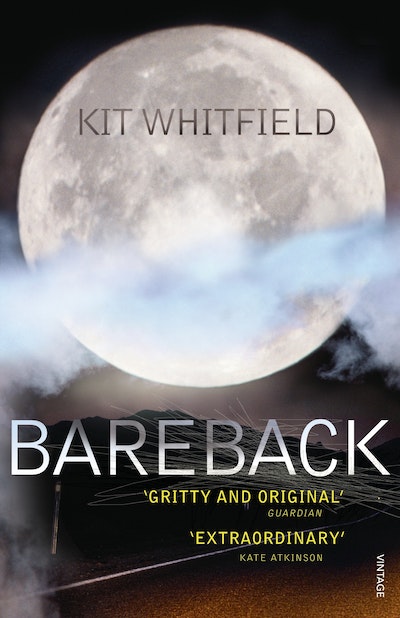 Published:

31 August 2011

ISBN:

9781446477816

Imprint:

Vintage Digital

Format:

EBook

Pages:

560
Bareback
---
---
---
An astonishing first novel set in a world where 99 per cent of the population are werewolves
Lola Galley is used to doing things she doesn't want. She certainly doesn't want to be assigned the case of Richard Ellaway, the man who, under a cold full moon, mutilated a good friend of hers. But being a bareback, what she wants and what she gets are seldom the same.
For those born feet-first, life is comfortable, and one night a month they lock themselves in a secure room to fur up in peace. Barebacks, trapped in their human skin and drafted at eighteen into the Department for the Ongoing Regulation of Lycanthropic Activity, don't have it so easy. A full moon means patrolling the silent night in search of transformed citizens breaking the curfew. The rest of the month, DORLA agents mop up the after-effects of the trespasses, the fights and the maulings.
Resignedly, she takes the case - but before Ellaway can be tried, her maimed friend is murdered. Lola wants justice. She'll settle for the truth. But in a divided world, asking for the truth may bring answers that you don't want to hear.
Published:

31 August 2011

ISBN:

9781446477816

Imprint:

Vintage Digital

Format:

EBook

Pages:

560
A cautionary tale which echoes The Handmaid's Tale or Nineteen Eighty Four...Her story resonates with real issues of power, responsibility and blame

Lisa Tuttle, The Times
Intriguing...provocative

Susanna Yager, Sunday Telegraph
A gutsy debut...it's hard not to cheer on Whitfield's nerve, especially when her plot, a hard-boiled thriller... rattles along at such a pace

Hepzibah Anderson, Observer
My quirky favourite of the year, a weird, astonishing book...This first novel, a brilliant start, sinks the teeth in and doesn't open its jaw until the last page

Jane Jakeman, Independent
Fresh and beautiful . . . Take your time reading it . . . It puts you in that reading bubble, ever sought, not often found.

Scifantastic
Lola is an outstandingly well-realized central character. We get right inside her head, feeling all her emotions vividly... splendidly entertaining.

Emerald City