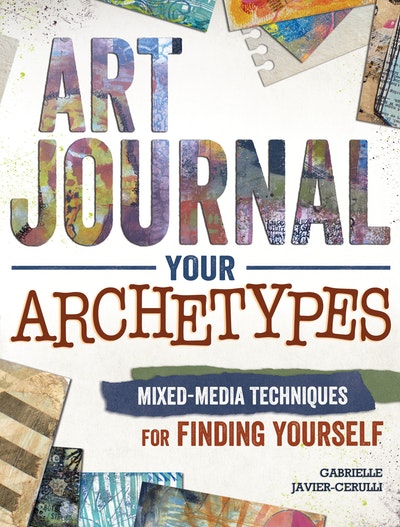 Published:

25 August 2016

ISBN:

9781440342714

Imprint:

Penguin

Format:

Paperback

Pages:

128

RRP:

$42.99
Art Journal Your Archetypes
Mixed Media Techniques for Finding Yourself
---
---
It's true, isn't it? You have a burning desire to express yourself. But to be successful, confident and happy, you need to know yourself, your true self. That's where archetypes come in. An archetype is a symbolic representation of the repeated patterns of behavior that make you who you are, the driving forces behind your being. Maybe you're a Rebel or a Seeker? Maybe you are both. Or are you a Visionary? How about a Student? The better you know yourself, the stronger, more resonant and more authentic your art.
And where else to practice expressing your newly discovered self than in an art journal--a place where you are free to create with no rules, no wrongs. Art journaling is a colorful, non-critical way to explore your archetypes.
In this unique book, you will learn processes for discovering your core archetypes and using that knowledge to create highly personal visual expressions, all the while embracing the personal revelations and creative breakthroughs that result.

   • A fun 33-question quiz will help you discover and embrace your guiding archetypes.
   • Find out how 11 professional artists draw on their archetypes as inspiration for their art journal pages.
   • Follow along with 26 step-by-step demonstrations to learn how to use altered magazine images, layered stencils, Gelli Plate printing and other awesome mixed-media art techniques to enhance your art journal pages.
No matter what your experience level, you will learn how to use your guiding archetypes as inspiration. Whatever your motivation for opening this book, you will discover a fun, creative path to gaining confidence, happiness and clarity in every aspect of your life.
Published:

25 August 2016

ISBN:

9781440342714

Imprint:

Penguin

Format:

Paperback

Pages:

128

RRP:

$42.99