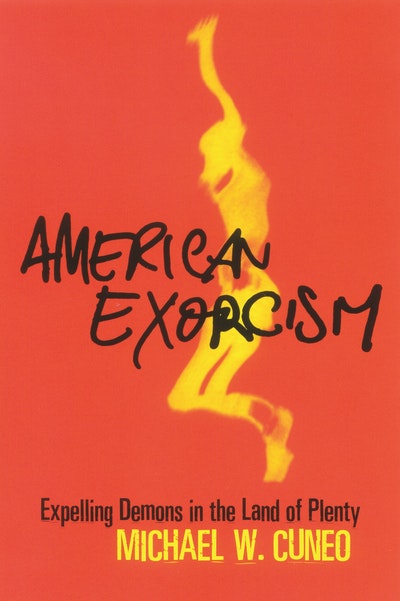 Published:

1 December 2010

ISBN:

9781409009320

Imprint:

Transworld Digital

Format:

EBook

Pages:

384
American Exorcism
---
---
Eye-opening, disturbing, surreal and often funny guided tour through the burgeoning yet mysterious business of exorcism and the darker side of American life…
Conducted by officially appointed exorcists or by maverick priests sidestepping Christian sanctions, by evangelical ministers and Episcopal charismatics, the ancient rite of exorcism is flourishing in the new millennium. In New York alone, four priests have, since 1995, officially investigated over 40 cases of suspected demonic possession, the Archdiocese of Chicago has appointed its first full-time exorcist in over 160 years while exorcists have appeared on television, courtesy of the likes of Oprah Winfrey and Larry King.
Written with objectivity, insight and a healthy amount of irony, AMERICAN EXORCISM is an inside look at this - to some extraordinary, to others preposterous and to many, terrifying - phenomenon. Having attended over 50 exorcisms in person, and interviewed many of the participants - both the exorcists and those who believed themselves to be possessed - Michael Cuneo explores this netherworld of American, and ergo, British, life, and reflects on the meaning of exorcism in the 21st century, and on the relationship between religious ritual and popular culture. As well recounting in gripping detail the ceremonies he witnessed, he touches on such provocative topics as the 'satanic panics' of the 1980s, repressed memory and ritual abuse.
The result is a remarkably revealing, entertaining and fascinating work of cultural commentary.

Published:

1 December 2010

ISBN:

9781409009320

Imprint:

Transworld Digital

Format:

EBook

Pages:

384
Praise for American Exorcism
'A pioneering work of extraordinary depth and insight'  

Father Andrew M. Greeley