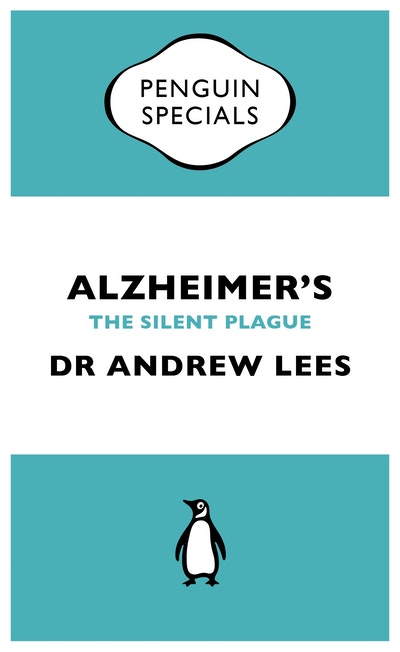 Published:

1 September 2012

ISBN:

9780670922734

Imprint:

Penguin eBooks

Format:

EBook

Pages:

50
Alzheimer's
An Essential Guide to the Disease and Other Forms of Dementia
---
---
A world expert describes precisely what we know about this terrifying disease
Britain like the rest of the developed world is in the grip of a silent plague. Its thousands of victims can no longer make sense of the world and are contained for their own safety in fading Victorian piles and nondescript redbrick detention centres around the country. For them the present is a foreign country and the past a lost continent.
There are now more people in the UK with Alzheimer's than the population of Liverpool, and four million Americans are reported to have the disease. Longevity is a major factor in the increasing incidence of the disease, with the number of over 65s in the UK having trebled in the last 100 years, and forecast to double again in the next 25 years.
With such an alarming background, the race to find the causes - and therefore potentially a cure - for Alzheimer's is urgent. In this Penguin Special, Dr Andrew Lees, a world expert on the neurodegenerative diseases, explains what we know, and don't know, about Alzheimer's and its amelioration. The drugs that are currently available do not do enough to help, and the various physical and mental exercises we are encouraged to undertake are unproven. Yet it's not entirely a black picture: scientific endeavour has greatly increased our knowledge of the disease's spread and rate of deterioration, and the composition of the starchy plaques and the mechanism of the bindweed tangles in the brain which are core to the illness are much better understood.
Alzheimer's is tough even to contemplate. But it represents one of the greatest medical mysteries of our age, and Andrew Lees's book provides a fascinating account of our knowledge of this terrible disease to this point.
Published:

1 September 2012

ISBN:

9780670922734

Imprint:

Penguin eBooks

Format:

EBook

Pages:

50