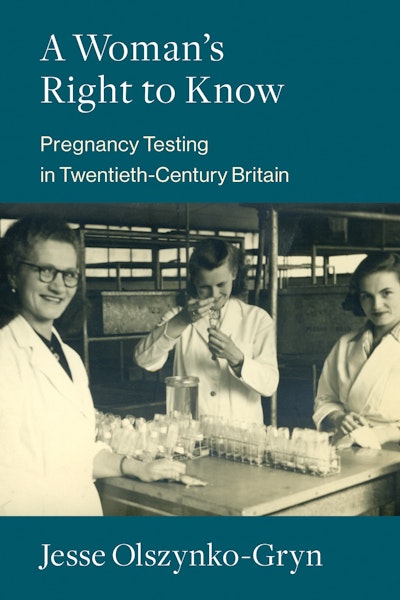 Published:

9 January 2024

ISBN:

9780262544399

Imprint:

MIT Press Academic

Format:

Paperback

Pages:

416

RRP:

$140.00
A Woman's Right to Know
Pregnancy Testing in Twentieth-Century Britain
---
---
The history of pregnancy testing, and how it transformed from an esoteric laboratory tool to a commonplace of everyday life.
Pregnancy testing has never been easier. Waiting on one side or the other of the bathroom door for a "positive" or "negative" result has become a modern ritual and rite of passage. Today, the ubiquitous home pregnancy test is implicated in personal decisions and public debates about all aspects of reproduction, from miscarriage and abortion to the "biological clock" and IVF. Yet, only three generations ago, women typically waited not minutes but months to find out whether they were pregnant. A Woman's Right to Know tells, for the first time, the story of pregnancy testing—one of the most significant and least studied technologies of reproduction.
Focusing on Britain from around 1900 to the present day, Jesse Olszynko-Gryn shows how demand shifted from doctors to women, and then goes further to explain the remarkable transformation of pregnancy testing from an obscure laboratory service to an easily accessible (though fraught) tool for every woman. Lastly, the book reflects on resources the past might contain for the present and future of sexual and reproductive health.
Solidly researched and compellingly argued, Olszynko-Gryn demonstrates that the rise of pregnancy testing has had significant—and not always expected—impact and has led to changes in the ways in which we conceive of pregnancy itself.
Published:

9 January 2024

ISBN:

9780262544399

Imprint:

MIT Press Academic

Format:

Paperback

Pages:

416

RRP:

$140.00