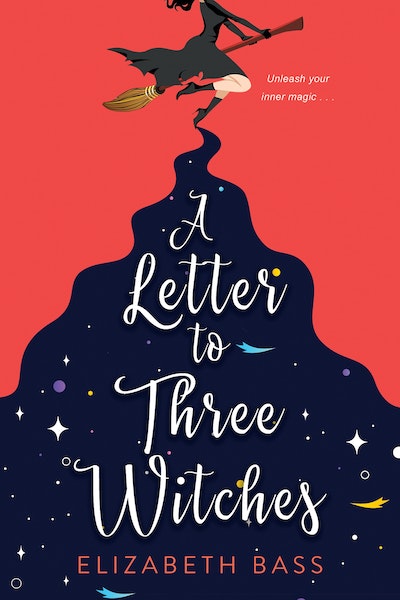 Published:

12 April 2022

ISBN:

9781496734327

Imprint:

Kensington

Format:

Paperback

Pages:

304

RRP:

$27.99
A Letter to Three Witches
---
---
Bewitched meets Practical Magic in this bubbly, quirky romantic comedy with an enchanted twist from acclaimed author Elizabeth Bass. When romance problems cause their powers to go berserk, a trio of witches whose family was banned from practicing magic risk getting in serious trouble with the Grand Council of Witches. Can they get their magic—and their love lives—in order before it's too late?
"An enchanting paranormal rom-com…Fans of Practical Magic will be delighted." —Publishers Weekly
In the sleepy college town of Zenobia, New York, the only supernatural trace on display is the name of Gwen Engel's business—Abracadabra Odd Job Service. But Gwen's family has some unusual abilities they've been keeping under wraps—until one little letter spells big trouble…
Nearly a century ago, Gwen Engel's great-great-grandfather cast a spell with catastrophic side-effects. As a result, the Grand Council of Witches forbade his descendants from practicing witchcraft. The Council even planted anonymous snitches called Watchers in the community to report any errant spellcasting…
Yet magic may still be alive and not so well in Zenobia. Gwen and her cousins, Trudy and Milo, receive a letter from Gwen's adopted sister, Tannith, informing them that she's bewitched one of their partners and will run away with him at the end of the week. While Gwen frets about whether to trust her scientist boyfriend, currently out of town on a beetle-studying trip, she's worried that local grad student Jeremy is secretly a Watcher doing his own research.
Cousin Trudy is so stressed that she accidentally enchants her cupcakes, creating havoc among her bakery customers—and in her marriage. Perhaps it's time the family took back control and figured out how to harness their powers. How else can Gwen decide whether her growing feelings for Jeremy are real—or the result of too many of Trudy's cupcakes?
Published:

12 April 2022

ISBN:

9781496734327

Imprint:

Kensington

Format:

Paperback

Pages:

304

RRP:

$27.99