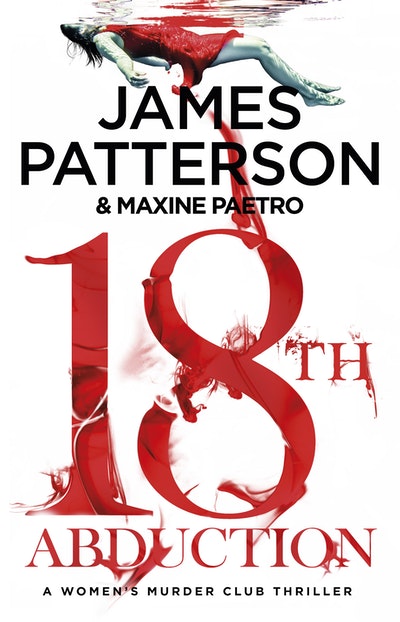 Published:

1 October 2019

ISBN:

9781787461734

Imprint:

Arrow

Format:

Paperback

Pages:

416

RRP:

$22.99
18th Abduction
Two mind-twisting cases collide (Women's Murder Club 18)
Extract
PROLOGUE
ONE
JOE AND I were in the back seat of a black sedan, cruising along a motorway from Amsterdam Airport Schiphol to the International Criminal Court in The Hague.
The sky was gray, but shafts of light pierced the clouds, lighting up brilliant swaths of tulips in fields along A44. I had never been to the Netherlands, but I couldn't just open myself up to its charm. We were not on vacation, and this was no holiday.
I'm a homicide cop with the San Francisco PD. I own five pairs of blue trousers, matching blazers, and a rack of oxford cloth button-front shirts. I favor flat-heeled work shoes and Today I was wearing a severe black skirt suit with pearls, heels, and a fresh haircut—the full-court press.
My husband, Joe, a former federal law enforcement officer and counterterrorism operative, is now one of the top risk assessment consultants in the field and works from home. In deference to the occasion, he'd swapped out his khakis and pullovers for a formal gray suit with an understated blue striped tie.
Formality was required.
A case had brought us here, and not just any case but one of monumental, even global significance. We both felt deeply invested in the outcome. My emotions veered between anxiety and anticipation, excitement and dread.
In less than an hour we would be seated in the ICC, an intergovernmental organization with the jurisdiction to prosecute individuals for the international offenses of genocide, crimes against humanity, and war crimes.
How would the court rule on Slobodan Petrović?
By the end of the day, we would know.
TWO
AS JOE AND I entered The Hague's International Zone, we saw demonstrators crowding the roadside with signs and banners, chanting. I gathered that they were rallying for human rights and justice for war crimes.
The skies darkened and a fine mist came down, wafting across Oude Waalsdorperweg, the road leading to the International Criminal Court.
Jan, our driver, slowed to avoid pedestrians. The sedan behind us did the same.
Joe was staring out the window, but it seemed to me that he was looking inward, remembering how this had started. He caught my reflection in the glass, turned, and gave me a tight-lipped smile.
"Ready, Lindsay?"
I nodded and squeezed Joe's hand.
"Are you?"
"I've been looking forward to this. Feels like forever."
The car swept up to the curb, beside a plaza with steps leading to the compound of square glass-and-stone buildings. Jan got out, unfurled a large umbrella, and opened our door.
The sedan behind us stopped, and the two prominent attorneys from San Francisco got out, put up their umbrellas, and helped Anna Sotovina, a woman of forty-five and our friend, out onto the pavement. The five of us walked quickly up the stairs and across the plaza toward the entrance.
I was surprised to see that a mob of people had gathered beneath an overhang of the main building. They saw us, too, and unfurling their umbrellas, they ran through the rain and swarmed three-deep around us.
I recognized the names of European press outlets on their jackets. Clearly, they recognized us, too, from the media coverage back home, which had been followed closely in Europe.
"Sergeant Boxer, I'm Marie Lavalle with Agence France-Presse," an unsmiling young woman said to me. Water rolled off the brim of her rain hat. "Will you give me a comment, please? What do you expect to happen in the court today?"
I backed away but she persisted. "A few words," she said. "A quote for our readers."
"I'm sorry," I said. "This just isn't a sound-bite kind of thing."
Lavalle was edged aside by a florid man holding a tape recorder.
"Madame, Hans Schultz. Der Spiegel. It is said that you are here today for a personal reason. Is that correct?"
Before I could answer, another reporter backed into me and shoved a microphone in front of Joe's face.
"Nigel Warwick, sir. BBC. I've followed your career, Mr. Molinari. FBI, Homeland Security, CIA. Are you representing government interests today?"
Cameramen moved in.
"My wife and I are here as private citizens," Joe snapped, turning his back, putting his arm around me, and sheltering me from the rain.
We pressed on toward the entrance and had almost reached it when I felt a hand on my sleeve. I turned, prepared to shake off a reporter, but it was Anna. Her face was shadowed by the hood of her coat, but I could see that her eyes were swollen from crying.
My eyes watered, too.
I reached out to her, and she hugged me very hard, then hugged Joe.
When they separated, I said, "Trust me. This is the right thing to do."
She said, "I do trust you, Lindsay, and I trust Joe. But I know the system. Even in this courtroom, justice will not be done. This has been my experience. Americans put faith in justice. We do not."
The mob of press, along with dozens of other interested parties, closed in and pushed us forward. Joe gripped my hand.
I said to my husband, "If this goes wrong, it's going to break my heart."
FIVE YEARS EARLIER
CHAPTER 1
ANNA ZIPPED UP a lightweight jacket over her sweater and slacks, wrapped a scarf over her hair, and tied it under her chin to hide the hand-size burn scar on the left side of her face.
She had to shop for dinner before it got dark, and if she went by bike, she could slip through the rush-hour traffic. She slung her backpack across her shoulders, locked the door behind her, then bumped her bike down two flights of stairs from her studio apartment and out the front door into a mild sixty degrees. She carried the bike across the stoop to the street, where she mounted it and pushed off.
As she always did, she took in the beauty of the vast greensward of Alamo Square Park across from her apartment on Fulton Street and felt truly lucky to be alive and here in America.
It never got old.
She passed the lovely old Victorian houses, San Francisco's Painted Ladies, and turned right onto Fell Street, the straightaway that would take her to the grocery store. She rode several blocks before pulling up at an intersection.  Waiting for the light to turn green, Anna saw something that she knew just couldn't be.
A large, florid man smoking a cigar was coming down the steps of one of the Victorian homes. The sight of him was like a body blow, as if she'd been struck by a car.
Everything went black. Anna's knees buckled, but even as the blood left her head, she dug deep, gripped the handlebars, and steadied herself.
When she looked again, he was still there, pausing on the steps to relight his cigar, giving her seconds to make sure that she wasn't hallucinating or having a psychotic break with reality. She could be mistaken.
Anna fixed her gaze on the devil puffing on his cigar. His hair was gray now. But his face hadn't changed at all: same full lips, broad unlined brow, thick neck. And she would never forget the shape of his body, the way he walked—stiff and deliberate, like a bear on its hind legs.
It was Slobodan Petrović, a man seen in her night terrors and, before that, in real life.
Anna's brain was on fire. Flickering images came into her mind: Petrović standing on the rubble of what had been an apartment house. He bent to hug a little girl, wrapped his arms around her before raising his beaming face to the crowd and the cameras. His voice was enthusiastic and kind.
"If you put down your weapons, we will protect you. I promise this to you."
This speech was accompanied by the ongoing racketarack-rack sound of gunfire, the screams of babies, the air-shattering explosion of bombs. She remembered another promise Petrović had made: "We will shell you to the edge of madness."
In that, he had kept his word.
Anna locked in on the present; Petrović, walking down steps on Fell Street in his fine American clothing, smoking a cigar, alive and well in San Francisco.
Not seeing her at all.
A horn blew impatiently behind her, breaking her concentration. The light had turned green. Petrović opened the door to his Jaguar and got inside.
He didn't wait for the slow stream of traffic to pass. He wrenched the wheel, gunned the engine, and cut off the car just behind him.
Horns blew furiously, and Anna watched the Jaguar gathering speed. She gripped the handlebars of her bike and shoved off, following Petrović, trying to shut out the overlapping memories of his brutality—but she could not.
Those images still lived inside of her.
Petrović wouldn't get away with what he had done.
Not this time. Not again.
---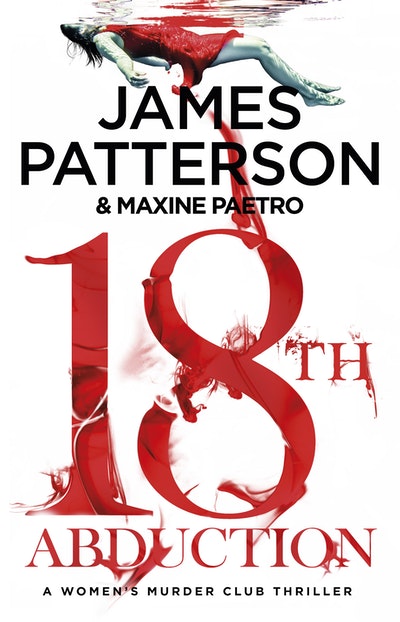 Detective Lindsay Boxer fights to protect the streets of San Francisco from an international war criminal in this No. 1 bestselling Women's Murder Club thriller
Buy now
Buy now
---