An unforgettable story to read with your book club featuring themes of obsession, friendship and the love of music.
Compulsion tells the story of a music editor named Lucy who steps down from a life of glamour and debauchery to rediscover herself in her childhood town of Abergele. There, she meets a surprisingly similar friend named Robin. Recognising fellow exiles and an opportunity for distraction, they fall into a regular routine of long walks and charged conversations. As they get to know each other, will this pair get to know themselves?
Discussion points and questions
Compulsion is situated in the early 2000s. At times, characters eat and dress as if they are from an earlier time. Nostalgia, in entertainment and literature, is having a moment. Why do you think that is?
Characters in Compulsion are ascribed aliases and a number of them own this name comfortably: 'The Unspoiled Monster', 'Christopher Robin, 'Lucy Lux'. What is the author raising here?
Lists are littered across the novel: instructions for living; playlists; top 5s of all sorts of things. How do these lists amplify the narrative?
One of the ideas behind Compulsion is that self-image gradually assumes the quality of the real self. How true is this?
Lucy often makes statements that place her and Robin in opposition. He is 'all talent and no desire', she is all desire and no talent. Robin 'gets wasted to dull life' while Lucy gets wasted to intensify it. Are these oppositions true? And how do they shift across the book?
Even while Lucy throws a large party, she will keep the same group of people in her vision. How important is friendship to the novel?
Which impulse is more dominant in the main players in Compulsion – to be in total control, or to relinquish control entirely?
How many of your early obsessions, and compulsions remain with you?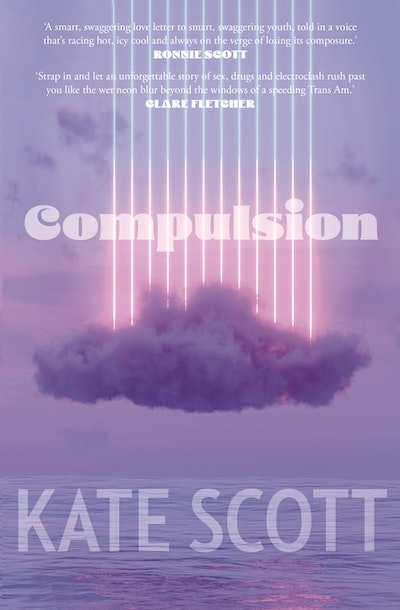 Compulsion
Set against the backdrop of the new millennium, a seductive summer read about obsession, sex, friendship and music from an exciting new talent. 'The cleverness is what's compulsive.' COURIER MAIL
Read more