There is one act that will help lift your mood in just minutes as we prepare to enter the new spring season.
As the aroma of blooming flowers swirls in the air and we start packing away our winter coats we know spring is upon us.
While we find ourselves feeling more cheerful as the weather warms up, reading is another way we can lift our moods as we head into the new season.
How does reading improve your mood?
It's no secret reading books is good for our wellbeing, and it's a simple and mindful hobby that can put you in a good mood.
A survey by the University of Liverpool found adults who read for just 20 minutes a week are 20 per cent more likely to be satisfied with their lives.
According to the survey, people who did not read were 28 per cent more likely to experience feelings of depression than those who read for pleasure.
One in five people who read said books also helped them feel less lonely.
'Reading not only helps to introduce or reconnect readers to wider life systems and more broadly shared meaning, it can also remind people of activities or occupations they once pursued, or knowledge and skills they still possess,' Josie Billington, Senior Lecturer and Deputy Director of the Centre for Research into Reading at the University of Liverpool, wrote for The Conversation. 
'[It helps] to restore their sense of having a place and purpose in the world.'
Reading reduces stress in just six minutes
Reading for just six minutes can also reduce stress by 68 per cent, according to research from the University of Sussex.
After measuring the heart rates of people before they engaged in a number of different activities, researchers found reading was most effective when it came to destressing.
Reading had a stronger impact on reducing stress than listening to music, drinking a cup of tea or going for a walk.
'Losing yourself in a book is the ultimate relaxation,' researcher and cognitive neuropsychologist Dr David Lewis said, according to The Telegraph. 
'It really doesn't matter what book you read, by losing yourself in a thoroughly engrossing book you can escape from the worries and stresses of the everyday world and spend a while exploring the domain of the author's imagination.'
Books that will lift your mood
In the unprecedented time of the Covid pandemic and ongoing lockdowns, connecting with others has never been so crucial.
The Garden of Hopes and Dreams, by award-winning novelist Barbara Hannay, is an uplifting story about the importance of community and connection.
Not knowing what is going on behind their neighbours' closed doors, a couple of gardening enthusiasts create a community with a rooftop garden, seeing love and friendship blossom in the process.
The Wattle Island Book Club, written by Sandie Docker, is another moving and heartwarming story about taking risks and finding a new lease on life.
Focusing on courage, passion and hope, The Wattle Island Book Club explores the importance of budding friendships and healing from the past.
We also recommend Mix Tape, written by Jane Sanderson.
The story sees two long lost lovers brought back together by music from their past, dredging up the intense emotion you could only feel for a first love.
---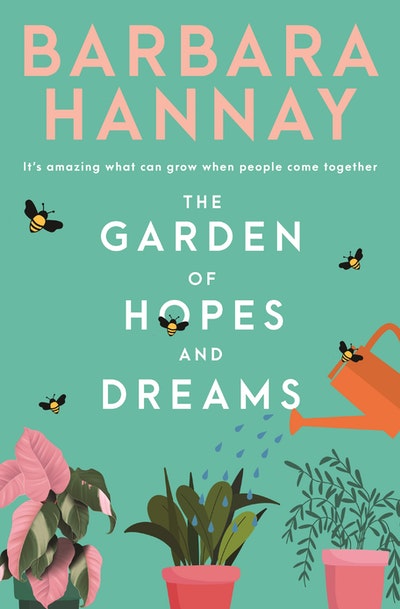 From award-winning novelist Barbara Hannay comes a timely and uplifting story about the importance of community and connection.
Buy now
Buy now
---