The stories behind your favourite creatures.

This stunning collection of more than 100 animals lets children discover the facts, stories, and myths behind their favourite animals. Arranged from biggest to smallest, the wildlife of the world is revealed in fantastic detail with amazing photography and gorgeous illustrations. Whether it's where the slow-motion sloth lives, how the plodding pangolin protects itself from predators, or which animal the Ancient Egyptians thought rolled the Sun across the sky, children can learn all sorts of fun animal facts from the storybook descriptions.
This beautiful modern bestiary lets you find the animals that interest you and uncover new favourites along the way. From tigers and chameleons to wolves and owls there's an animal for everyone in this compendium of creatures. Each type of animal is shown both photographically and illustrated, and children will love poring over the detailed close-up images.

An attractive gift for children who can't get enough of wildlife and nature, An Anthology of Intriguing Animals covers all different types of animals. With easy-to-read text and large images, this book is perfect for children to explore by themselves or for bedtime stories.
---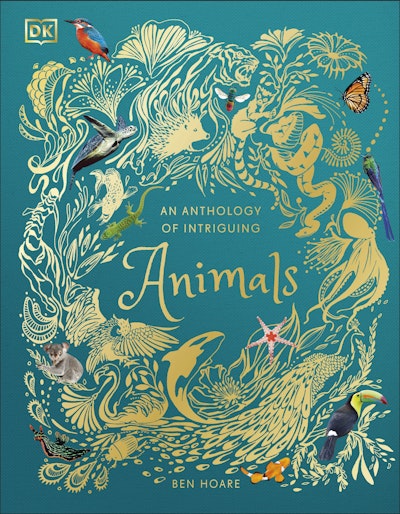 A gorgeously illustrated treasury of children's favourite animals
Buy now
Buy now
---