An out of this world activity pack!
Take a walk on the luna side! This pack is full of out of this world activities such as find-a-word, DIY fizzy bath planets, astronauts' alphabet, moon art and colouring in. Download the pack here.
---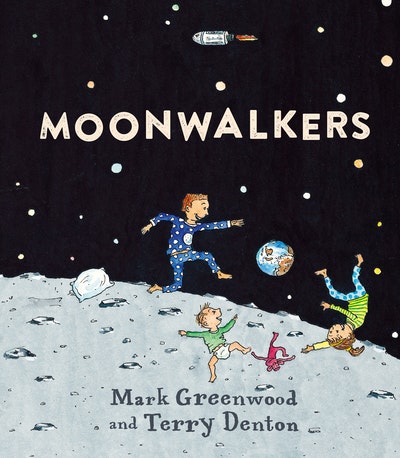 Moonwalkers
Mark Greenwood, Terry Denton
Dream astronaut dreams, and celebrate Australia's role in one of humanity's greatest achievements, the moon landing of 1969. Moonwalkers is a joyous story of imagination and play – the greatest bedtime story ever told.
Buy now
Buy now
---