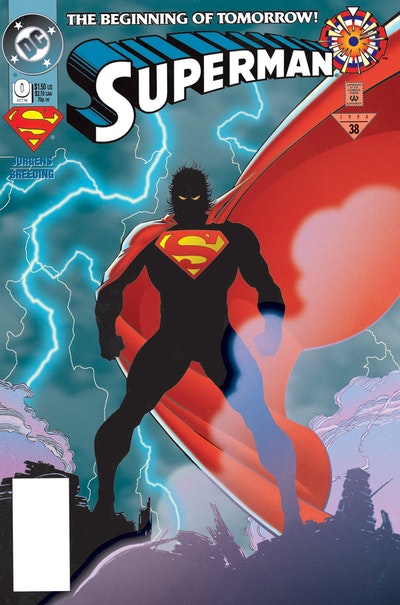 Published:

26 June 2018

ISBN:

9781401280536

Imprint:

DC Comics

Format:

Paperback

Pages:

296

RRP:

$49.99
Superman Zero Hour
---
---
Finally the SUPERMAN tie-in adventures to the massive ZERO HOUR crossover are collected here!
Time is collapsing in on itself. The villainous Extant has ushered in a series of black holes that are swallowing the universe--past, present and future! Superman, like everyone else in the DC Universe, has seen time loops affect his life. The result? Krypton never exploded. The Kents never found a baby Kal-El in a field. Superman isn't the protector of Metropolis. Then, after the crisis in time has been averted, new details about the origins of Superman, Superboy and Steel are revealed.
Comics writers Dan Jurgens, Karl Kesel, David Michelinie and Louise Simonson team up with Superman artists Chris Batista, Jon Bogdanove, Tom Grummett, Jackson Guice and more to present the Man of Steel stories tying into the classic Zero Hour event, now collected here for the first time. Collects Adventures of Superman #0, #516, Superman #93, #0, Superman: The Man of Steel #0, #37, Superman in Action Comics #0, #703, Steel #0, #8 and Superboy #8, #0.
Published:

26 June 2018

ISBN:

9781401280536

Imprint:

DC Comics

Format:

Paperback

Pages:

296

RRP:

$49.99