Greg Heffley is a 'wimpy kid' facing all the challenges of middle school. Selfish, lazy, greedy, cheeky and mischievous, he is also very funny and is prone to moments of kindness. 
Being a kid can really stink. And no one knows this better than Greg Heffley, who finds himself thrust into high school where undersized weaklings share the hallways with kids who are taller, meaner, and already shaving.
Luckily Greg has his best friend and sidekick, Rowley. But when Rowley's popularity starts to rise, it kicks off a chain of events that will test their friendship in hilarious fashion.
Written and illustrated by Jeff Kinney.
The number one bestselling series is perfect for reluctant and enthusiastic readers alike between 6–13 years old.
The latest from the Wimpy World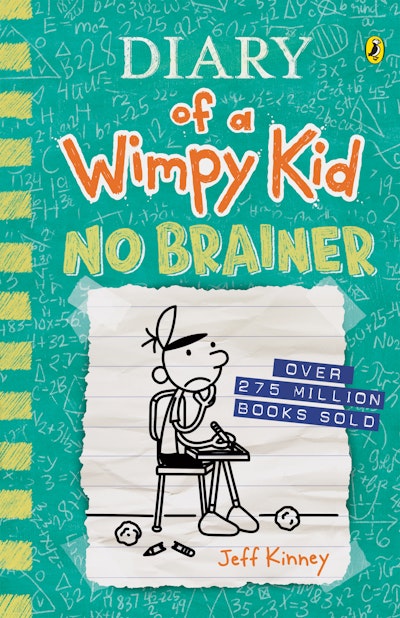 No Brainer: Diary of a Wimpy Kid (18)
In No Brainer, book 18 of the Diary of a Wimpy Kid series from #1 international bestselling author Jeff Kinney, it's up to Greg to save his crumbling school before it's shuttered for good.
Read more
Diary of a Wimpy Kid Books
Article
Article
Video