Marriage? Kids? Career? 'The Panic Years' With Nell Frizzell
The Panic Years is a time between adolescence and menopause, in which every decision a woman makes, will be impacted by the urgency of one decision with a deadline: whether or not to have a baby.
For many of us, our careers play an enormous role in the Panic Years. Careers drive us forward, shaping our identity, as we try to shape a future in which we can flourish. But when we're in the world of work, looking at motherhood we can begin to worry about our next promotion, our next home, our biological clock, our relationships, our finances and everything else.
Join Nell Frizzell, journalist, writer and Vogue columnist and Georgie Abay as they dissect the Panic Years (somewhere between the ages of twenty-five and forty) exploring the impact of this moment in time, and how to stay sane whilst experiencing it.
This event will be recorded and uploaded to the Members Portal within 14 days of the event.
Don't miss your chance to join the conversation and dissect those panic years along with Nell Frizzell and Georgie Abay. Nell's new book is a vital read and can be bought from Amazon or Waterstones. . Twitter: @NellFrizzell / Instagram: @nellfrizzell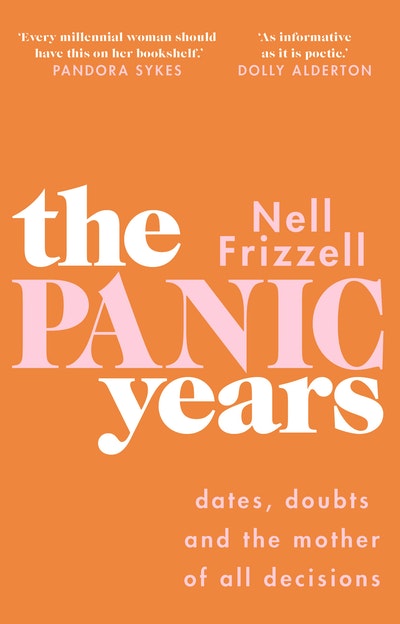 The Panic Years
Raw, hilarious and disarmingly honest, The Panic Years by renowned journalist Nell Frizzell, is an arm around the shoulder for every woman trying to navigate life's big decisions against the backdrop of the mother of all questions: should I have a baby?
Read more